We've been training the next generation since 1300
Many of our Management Team began their careers within the Assay Office as apprentices training together. Their combined experience, shared history and their aligned progression is invaluable to the overall team, and a unique part of the quality of our service. 
The Goldsmiths' Company has a long history of binding apprentices across the whole trade. Apprentices in the past were given day release to obtain qualifications (based predominantly on silversmithing) to widen their skills. Now the Goldsmiths' Centre supplies this part of their training. They also offer specialist short courses to post-graduates, and top-up courses to expand knowledge. Dave Merry is Head of Training and Education at the Assay Office, and oversees the training of the working apprentices at Goldsmiths' Hall. He was apprenticed here himself, starting in 1971.
Dave says "I have seen many years of trends come and go, but the ethos remains the same.  I wholeheartedly still believe in single person mentoring of young people (teaching not only the craft but life skills as well) – and I'm proud to see that this continues today as I see this as my legacy to the trade.  The young people over the last decade have been more receptive to learning the traditional skills as well as up to date technology – they want the best of past and future. 
Apprenticeships have been part of the industry for 700 years and must continue to play a key role – if it ain't broke don't fix it!  Recently we have been seen as a trailblazer by the Government for championing them, but really to us it just means the passing down of skill from someone who has spent a long time in the industry, and knows the job backwards, to someone who is keen and enthusiastic, and wants to learn.  It's simply the proper thing to do, and it's the thing we've always done."
Our Apprentices
The Goldsmiths' Company continues to play an important role in support of the craft and industry, funding apprenticeships to the trade.  Each year we bind young people to a Master in a traditional ceremony at Goldsmiths' Hall.  
Apprenticeships take place across all aspects of the industry - diamond mounting, spinning, burnishing, engraving, silversmithing to name a few.  The combined experience between them enriches our service, and we hope that this will be repeated by our current and recent apprentices.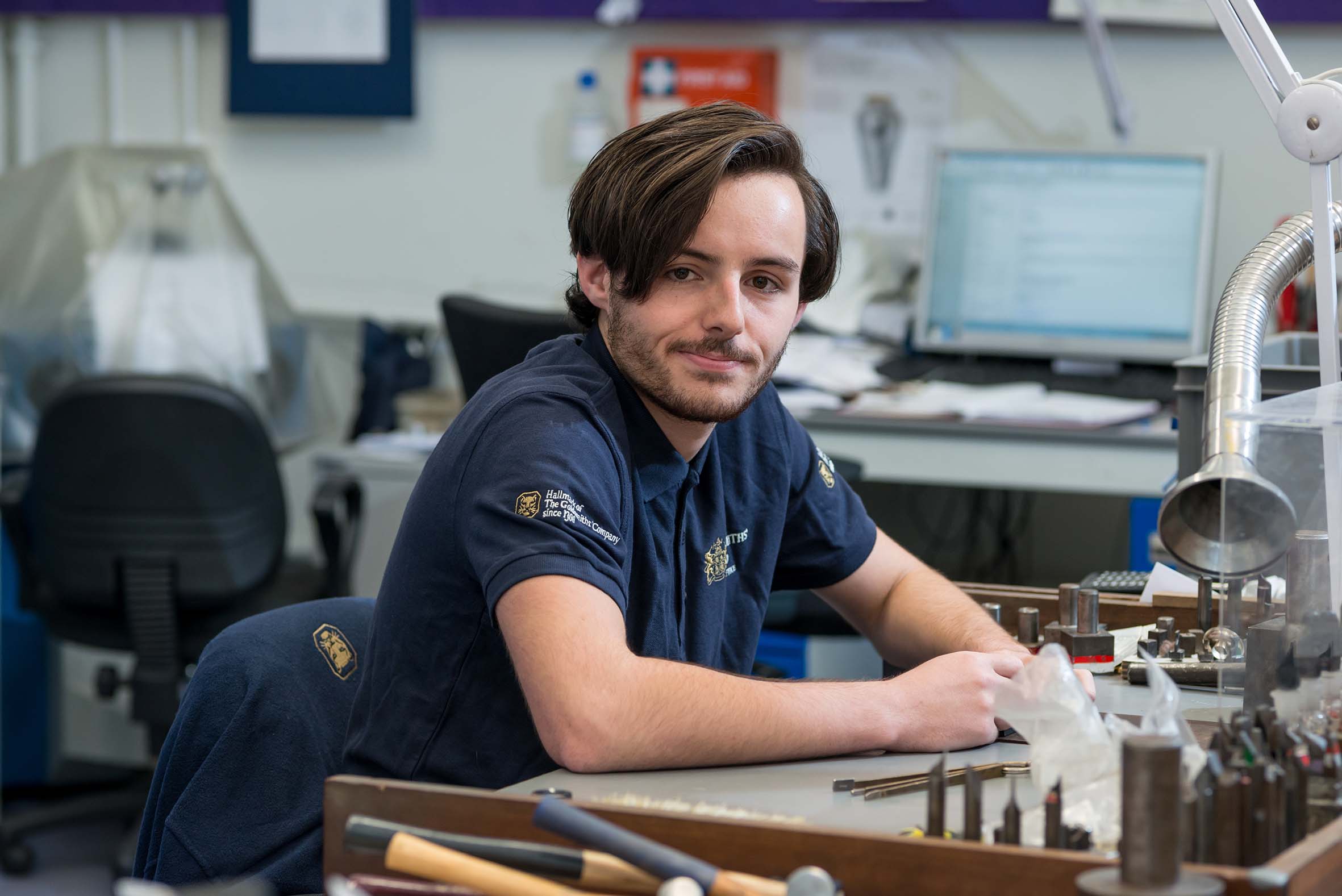 Our Library holds the Apprenticeship and Freedom Records which date back centuries - the oldest reference we have to our apprentices is within the Company minutes which are dated back to the 1300s.  Watch Dave Merry's interview below, filmed at the Government's Trailblazer Reception at Elstree Studios in 2015. He discusses his experiences as apprentice in 1971, and the reasons why we continue to hire them.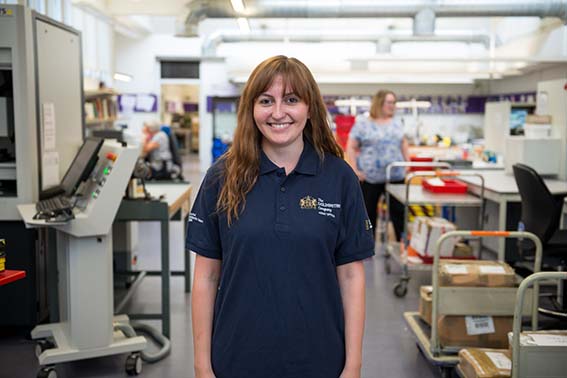 Our current team at the Assay Office comprises of many past apprentices, and two present apprentices - Ryan and Nick.  Nick Franklin is the latest apprentice, having been bound to his Master Dave Merry in December 2018.
It is a very special combination, each having gone through the same processes and training. Indeed, most of our Senior Management Team are past apprentices.