Karen Green
Registration Officer
Karen began working for the Company in March 1988 and was first trained on our switchboard, before later working in the general office, assisting with invoicing and data inputting.  Her last role before moving to the Registration Department was working on our customer counter and general logistics duties for incoming and outgoing packets. In July 2013 Karen was made Registration Officer, and is now in charge of all new customer registrations.
What is the most common question you get asked in the Registration Department and how would you respond?
As I am generally the first point of contact for many customers when registering, I receive many varied enquiries, but I would say the most common is "What kind of punch do I need for my work?". If you are making jewellery, a swan neck punch is ideal. It can mark curved items such as rings and bangles, as well as flat surfaces such as cufflinks and pendants. Straight punches are only suitable for items with a flat surface.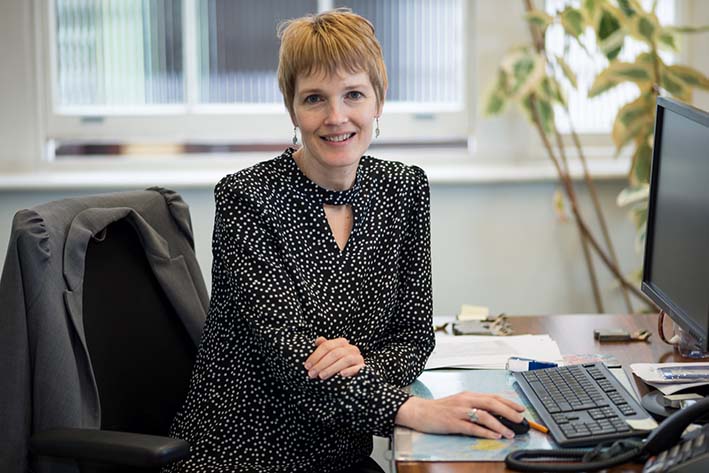 Describe a typical working day as the Registration Officer
Firstly I always check my emails, as many customers prefer to register during the evening or before work. My day is divided into answering customer enquiries in person, on the phone and via email, invoicing payments, ordering punches with our engineers, updating the registration database and creating sponsor's mark designs on the laser.