Registration, Packets and Events
Karen Green
Registration Officer
Karen began working for the Company in March 1988 and was first trained on our switchboard, before later working in the general office, assisting with invoicing and data inputting.  Her last role before moving to the Registration Department was working on our customer counter and general logistics duties for incoming and outgoing packets. In July 2013 Karen was made Registration Officer, and is now in charge of all new customer registrations.
What is the most common question you get asked in the Registration Department and how would you respond?
As I am generally the first point of contact for many customers when registering, I receive many varied enquiries, but I would say the most common is "What kind of punch do I need for my work?". If you are making jewellery, a swan neck punch is ideal. It can mark curved items such as rings and bangles, as well as flat surfaces such as cufflinks and pendants. Straight punches are only suitable for items with a flat surface.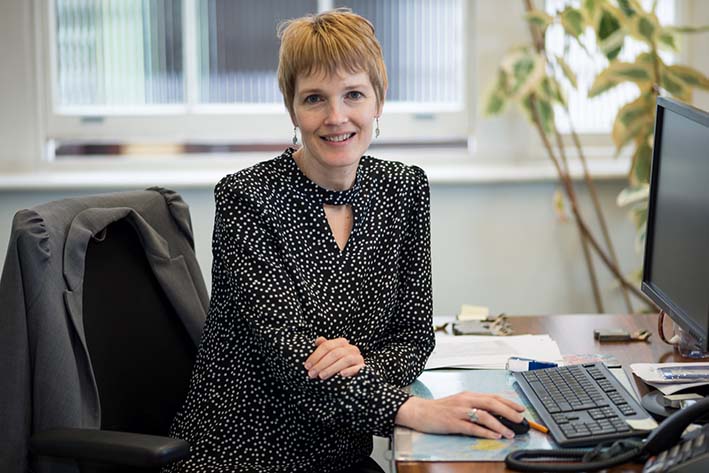 Describe a typical working day as the Registration Officer
Firstly I always check my emails, as many customers prefer to register during the evening or before work. My day is divided into answering customer enquiries in person, on the phone and via email, invoicing payments, ordering punches with our engineers, updating the registration database and creating sponsor's mark designs on the laser.
Customer Packet Control Team 
Joe, (pictured here) is Customer Packet Control Supervisor.  He works with Dave  on the counter at Goldsmiths' Hall. Chloe (pictured above in the header image) and Primula are the first people in the Assay Office to receive your packets in the Control Area. They check them onto the system and check them out again after they've been marked.
Joe O'Brien joined us in 2012, and recently became a father for the first time.  Read a little bit about him below.
How long have you been working at the Assay Office?
7 years.
Describe a typical working day.  
Complicated! Busy! Always fun and enjoyable!  First off I check my emails. I see how much work has already come in, then put work away ready for customers to collect. Throughout the day I serve customers at the counter and greet them when coming in to collect or drop off work.
What's your favourite part of the working day?
After the morning rush we can prep for the afternoon which is filled with vans and couriers picking up work, more customer collections, and more drop offs.
What is the most common question you get asked?
How to fill out a hallnote. Or customers ask my name!  One customer asked me if she could take my picture so she could send it home to the States and show how the hallmarking process starts! 
What is your favourite type of packet?  
We all love the nice, easy, straightforward packets where the hallnote is filled in correctly and is clearly written!  The soon-to-launch online hallnote will be really amazing, and will make life easier for everybody here at the Assay Office. It will guide you through the submission of your packets, and there'll be no need for neat handwriting!
What's the best thing about working at the LAO?
The banter, the people, and passion for the job.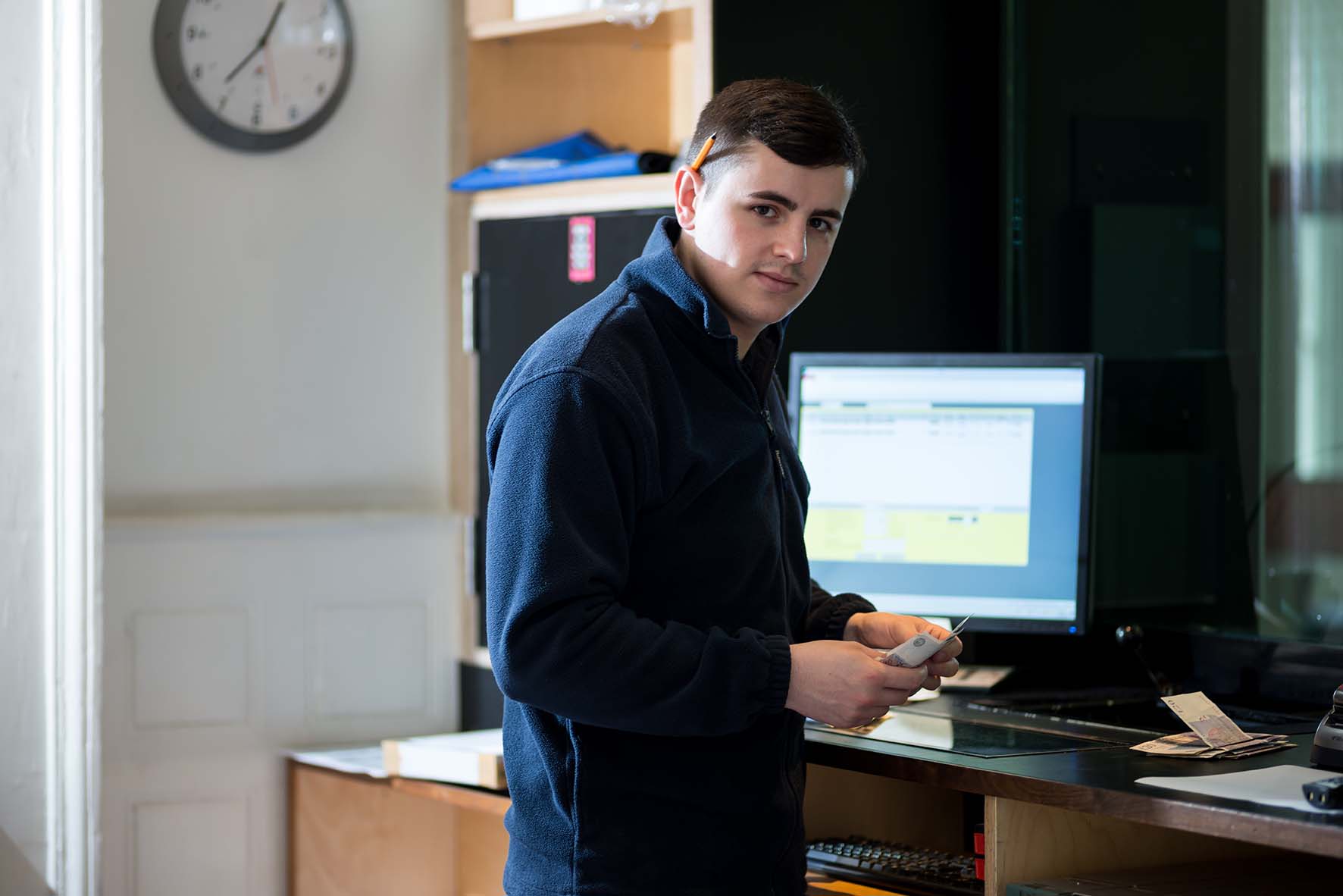 What is your top tip for customers who are sending in items for hallmarking?
Fill out the hallnote correctly - remember that communication is key! Don't assume your packet is ready – track it online or sign up for text alerts. 
What's the funniest piece you've ever seen come in?
Probably cast sculptures of babies feet and hands.
What has been your most memorable moment here?
Becoming CPC Supervisor has been a big achievement.
What did you want to be when you were growing up?
 A footballer at West Ham.
What did you do before LAO?
 I'm 22, so before this I was at school / sixth form college.
What's your favourite thing to do when you aren't at work?
Spending time with my family and being a dad. I was born at the Royal London Hospital in Whitechapel and am proud to be a real cockney.  So, I do enjoy pie and mash on Roman Road (two on two), and seeing London which I love. My favourite areas are my home - Stepney, or the city.
I would tell a tourist they should visit the Tower of London, the Jack the Ripper tour, and Goldsmiths Hall, of course.
Customer Service
This team are who you speak to when you call Goldsmiths' Hall.  They know the answer to most problems!
If you're calling them to find out whether your packet is ready, why not log into the My Account area, and check your online packet tracking? You can also sign up for text alerts - where we can send you a message letting you know the status of your packet. 
If you're calling them to ask to be put through to accounts, so you can pay for your packet, this should now be done online.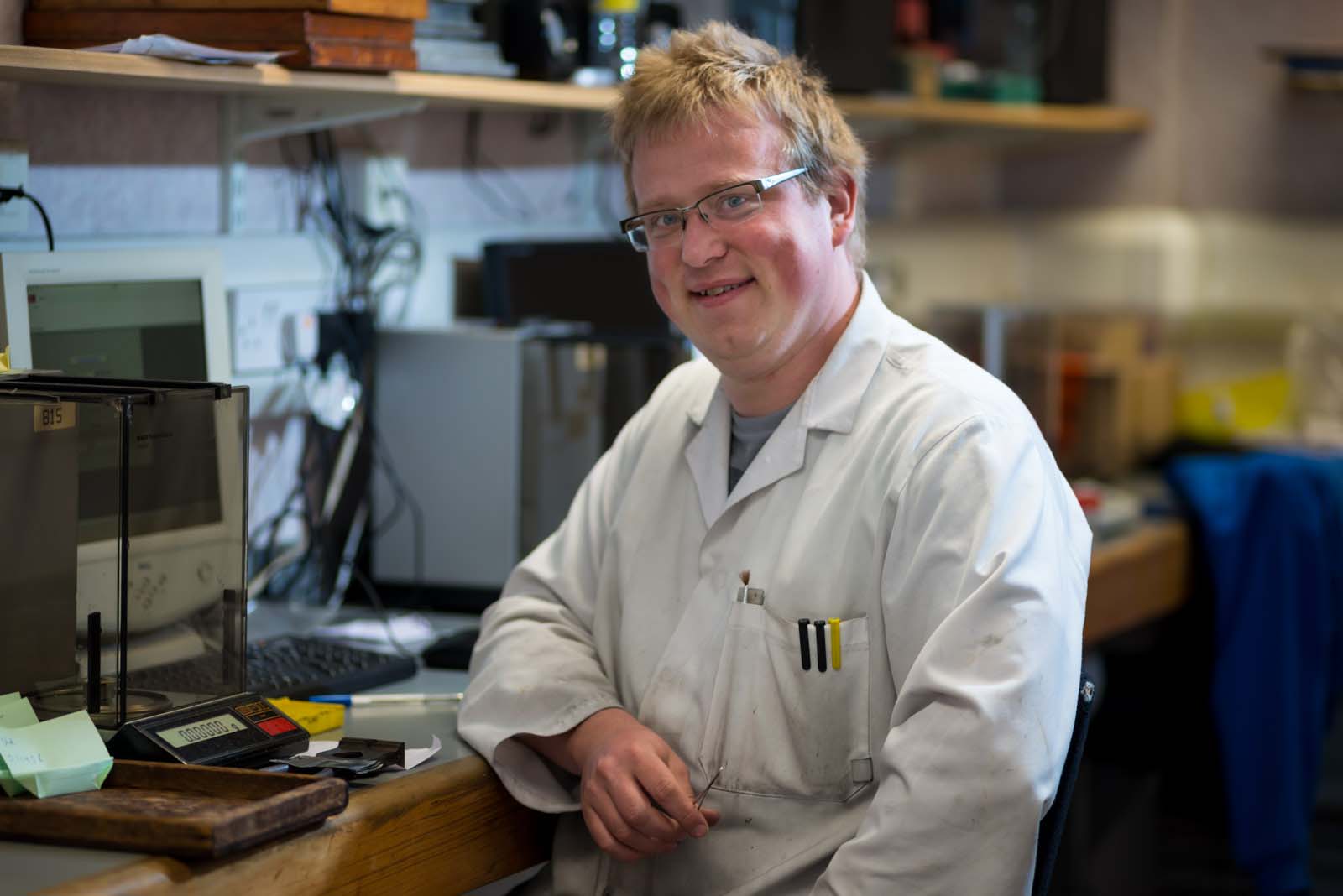 How long have you been working at the Assay Office?
I started at the Asasy Office in 2011 in the sampling department and quickly progressed to the Laboratory. I now have the chance to apply my interests in mathematics and programming to improving our internal processes.
Describe a typical working day.
My days are never the same, I could be sitting at an office station one minute and helping smooth out one of the workflows for any of our employees. I need to be available for when those small hiccups that will eventually happen whenever humans and machines are involved and make sure the impact on the overall production is not hampered.
Stefan Lerbech
Process Development Engineer 
Stefan has been with us for 7 years, starting in the Sampling department, and then moving to the lab for 5 years before transitioning to applying his scientific mind to problem solving within the Assay Office. 
What did you do before working at the LAO?
I was a social educator when I lived in Denmark. It was a very rewarding job and the interactions and psychological values are universal across all ages and borders, so has helped me empathize with both customer needs and the limits of our workforce.
What is your top tip for customers who are sending in items for hallmarking?
Our online submission system is an ever-evolving entity that will improve the more people use it. The system can currently save most of your details so you don't need to fill them in over and over.
What has been your biggest achievement?
My best work is still to come. I have a hope that before I retire the Assay Office will be completely paperless and have a very low impact on the environment while being even more efficient than we are today.