Many of our customers don't realise that we have a laboratory on site where we carry out precious metal analysis and smelting. Chris Walne is our Laboratory Manager, and describes a little more about what the lab does within Goldsmiths' Hall.
How long have you been working at the Assay Office? I have been a chemist in the Assay Office laboratory for 26 years.
What did you do before LAO? I spent five years as a chemist in the laboratories of Inspectorate International at Witham in Essex, where I was primarily in charge of the analysis of precious metals in base metal concentrate mineral ores.
Describe a typical working day. As we have little idea of what samples may turn up on any given day, my normal working day can be pretty varied, involving anything from answering customers' technical questions to working out methods of analysing samples using the many different techniques which we employ in the laboratory.
As I also sit on the ISO technical committee for European test methods, I try to keep up with what's going on in other fields of analysis so that our lab can progress accordingly on technical matters.
What's your favourite part of the working day? The first two hours in the morning are the best time of day for me as I get to organise the day's work in relative calm before the phone starts going mad.
What's the best thing about working at the LAO? The best thing about working in the LAO labs for me is the diverse types of things we get asked to test – from newly minted coinage to ancient artefacts.
Tell us something that most people won't know about the Laboratory Our lab is the only test facility in the world responsible for the testing of the coins minted by the Royal Mint each year.
Also, I analyse all the antique silver items submitted to the Antique Plate Committee for authenticity by the various experts.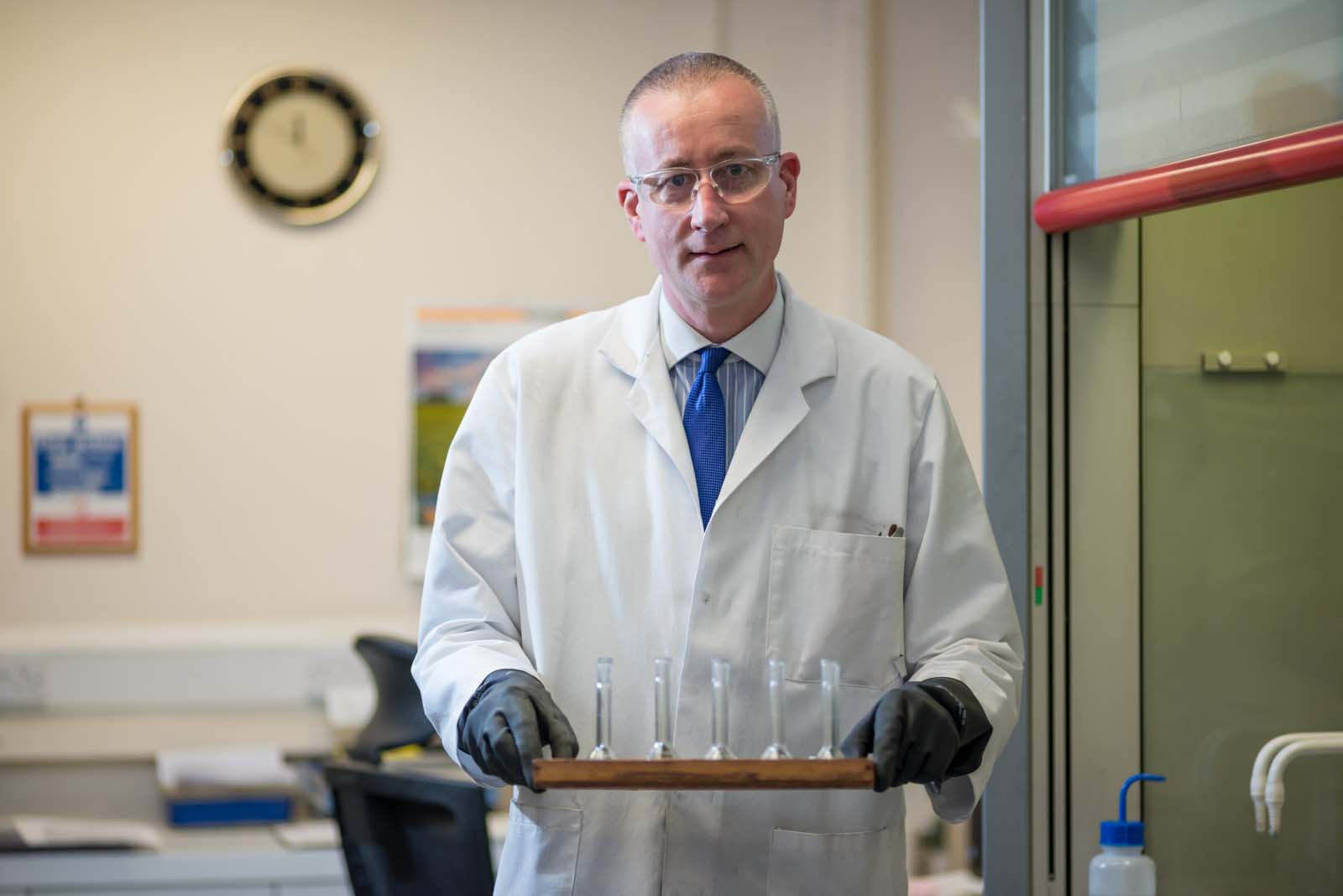 What has been your most memorable moment here? Becoming a Freeman of the Goldsmiths' Company and the City of London was pretty memorable for me as it is quite an unusual and proud moment, and something that you would not achieve at most companies.
If you weren't doing this job, what job would you be doing? If I wasn't doing this job, there are plenty of other things I could be doing such as marine biologist (my initial thought when I was younger), wine connoisseur (I have qualifications with the WSET), or something to do with horse racing, not necessarily in that order!      
So did you want to be a Jockey? Unfortunately, my days as a jockey never actually started after I hit 6 feet 5!