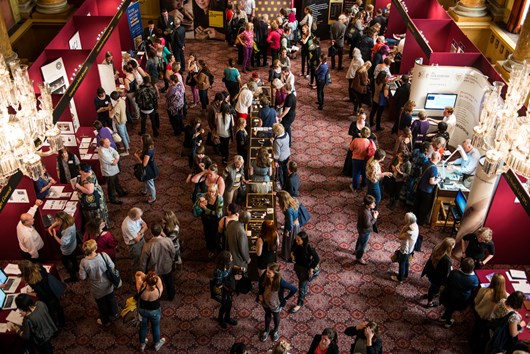 Register to attend View Exhibitor Listing
On 1st and 2nd November, London's Goldsmiths' Hall will host the UK's biggest careers event for apprentices and students of jewellery and allied trades. Following the huge success of the events in 2014 and 2015 the event will now be extended over two days and will deliver even more inspiration, advice and networking opportunities.
Make Your Mark is a completely free tutor–student event open to apprentices, and anyone studying on a UK-based precious-metal-related course (full- or part-time) whether at degree level or on a short adult education or private tutored course.
Led by the Goldsmiths' Company Assay Office, and supported by the Goldsmiths' Company and the Goldsmiths' Centre, the event will provide a packed programme of inspiring talks from leading figures in the trade, live demos, an exhibition of entries into the new Make You Mark Award, careers advice and much more besides.
Organisers are delighted to announce that Theo Fennell, one of Britain's leading jewellery designers, and Michael Wainwright, Managing Director of Boodles and Prime Warden of the Goldsmiths' Company, will be giving the keynote speeches, underlining their commitment to nurturing talent and the future of a great British trade.
Other key elements of the event will include: 
A wide range of exhibitors offering advice and guidance
Live demonstrations including diamond cutting, hand engraving and stone setting
Stalls selling books, stones, bullion, tools and much more
A tour of the Goldsmiths' Company's renowned library
Make Your Mark Q&A Panel – your chance to ask our panel of experts any trade related questions.  Read more below. 
Make Your Mark Awards – an exciting a new design competition that aims to challenge today's students working in precious metal. Prizes will be awarded to the most artistically convincing design, model or finished piece in which precious metal is used with prominence, and where a London hallmark is part of the design. Apply now! Download the application form here.
As part of the event, the Goldsmiths' Company Assay Office is offering all students attending an exclusive Laser Hallmarking Package for free. This unrivalled package comprises of a ten year registration and laser software set-up in preparation for laser hallmarking.  (Please note, this offer is for new registrants only).
Experts from the Goldsmiths' Company, Assay Office and Goldsmiths' Centre will also be on hand to offer friendly advice on hallmarking, internships, grants, and training opportunities.
The event has already attracted huge interest. Register to attend via Eventbrite, now! 
Or for more info, email info@assayofficelondon.co.uk  or Tel. 020 7606 8971.
Dr Robert Organ, Deputy Warden of the Goldsmiths' Company Assay Office, commented 'The success of Make Your Mark in 2014 and 2015 proved that there is huge demand for advice and inspiration among students wanting to set out on careers in precious metals. This year we hope to give students and their tutors an even more rewarding experience. We have brought together an extraordinary group of partners who want to share their expertise and passionately support the UK's jewellery making, silverware and precious metal trades.'
Read more about our Student Support here.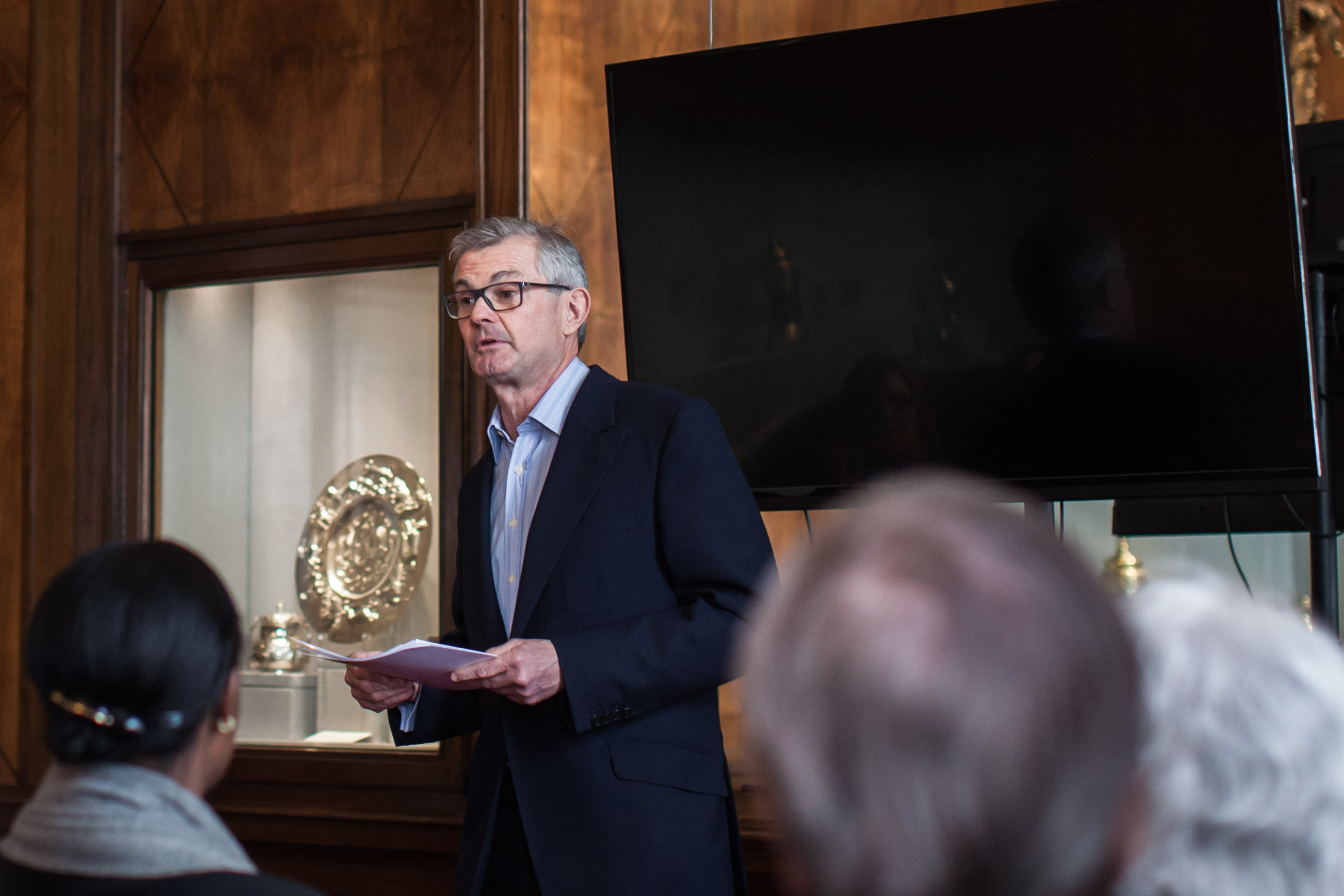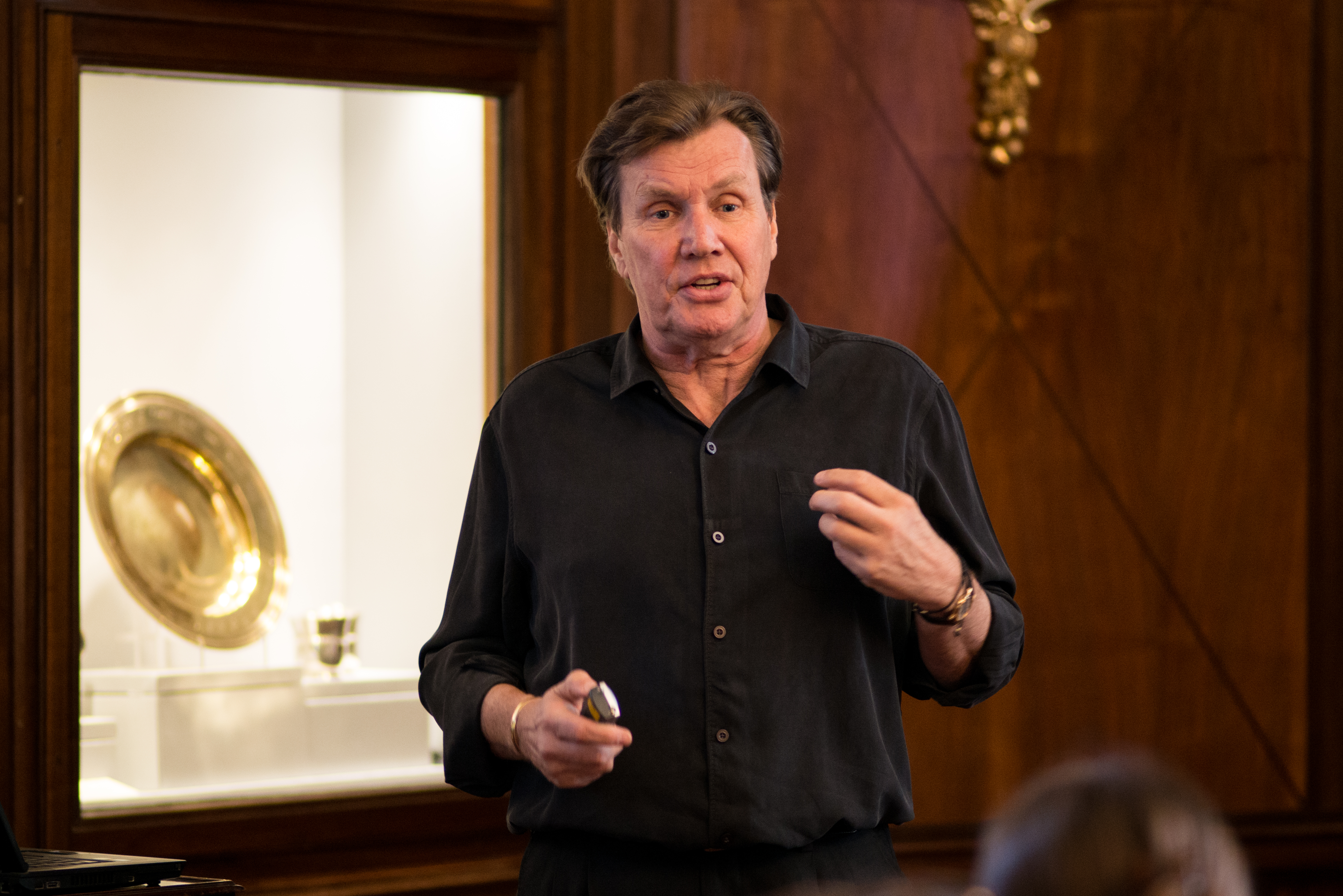 Make Your Mark Q&A Panel
Big Names Get Set for Make Your Mark! 
We are delighted to announce the line-up for the first ever Make Your Mark Q&A Panel of Experts.
Confirmed panelists, who will be answering visitor questions during morning and afternoon sessions on Wednesday 2nd November at Make Your Mark are:
Elizabeth Bone, Studio Jeweller, Tutor and Author 
Elizabeth Bone is a studio jeweller, tutor and author. She has a multidisciplinary degree in wood, metal, ceramics and textiles and ten years experience as workshop assistant to the artist jeweller Wendy Ramshaw.  Her skills and experiences are wide and include over 25 years as a studio jeweller developing a number of different bodies of work for exhibition and sale in the UK and abroad. Elizabeth has first-hand experience of working on commissions, wholesale orders, batch production and one-off pieces. Her jewellery is included in many important publications and resides in private collections all over the world.
As a tutor Elizabeth has a wealth of experience teaching courses within jewellery and professional development. She was appointed by Cockpit Arts /The Prince's Trust Creative Careers Programme as a mentor for emerging young makers.
Elizabeth is the author of Silversmithing for Jewellery Makers – techniques, treatments & applications for inspirational design. Currently her time is divided between her own studio practice and teaching.
Monique Daniels, Jeweller 
Multi award-winning jeweller Monique Daniels combines traditional fine jewellery techniques with precision cutting technology to create futuristic and fashionable statement pieces.
Monique is based in The Goldsmiths' Centre in London where she designs and produces her collection pieces and bespoke commissions.  Previous to this, Monique studied BA Hons Silversmithing, Goldsmithing & Jewellery at University for the Creative Arts, graduating in 2013.
Monique's awards and exhibitions include Nexgem in the Professional Jeweller Hot 100, The Graduate Bursary Award for Goldsmiths Fair 2016, and Masters of Modern Jewellery curated by Joanna Hardy.
Percy Emmett, Trainer and Coach 
Percy Emmett is an award-winning trainer and coach, specialising in Creative business and start-ups. He has successfully worked within the creative industries for over 20 years, setting up and running five companies of his own, which generated annual combined incomes of over £1.7 million. It is this experience that has allowed him to develop and deliver creative business start-ups training for NESTA and the British Council to over 20 countries, develop a student advisor scheme for Central St Martins (CSM), design and deliver start-up business programmes for The Prince's Trust and The Public, and work as a professional coach, facilitator and trainer in Creative and Cultural Enterprise Development.
He is regularly invited to speak internationally at panel events on Creative Entrepreneurship, and is an expert on business development from idea to set-up and growth. He offers training and mentoring in business growth, focusing on future proofing businesses so that they remain sustainable in a changing climate.
Percy is also an experienced Mentor and Coach having set-up mentoring programmes for Innovation and incubators spaces, Creative Hubs, Universities, as well as mentoring and coaching individual business clients from across the creative and cultural sectors. 
Ruth Faulkner, Editor of Retail Jeweller
Ruth is an experienced B2B journalist and communications professional, having written about numerous different business sectors including grocery, fashion and footwear before taking the helm at Retail Jeweller in June 2014.
Prior to joining Retail Jeweller, Ruth was an account director at a busy London PR agency, overseeing a range of trade fashion and jewellery accounts and before that she wrote for industry fashion bible Drapers.
Since being with Retail Jeweller, Ruth and her team have firmly established the title as the industry-leading jewellery and watch publication. Ruth was recognised for her efforts in 2016 when she was awarded a highly commended accolade in the much-coveted New Editor of the Year category at the Professional Publisher's Association New Talent awards.
Louisa Pacifico, Chief Executive of Craft Central
Louisa Pacifico is the Chief Executive of Craft Central, a charity that promotes, educates and nurtures excellence in craftsmanship through affordable workspace, training, gallery hire and events. To date Craft Central boasts circa 700 members across the UK and Europe, from start-up businesses to international leaders within their respective fields. 
Louisa's passion for design and craft has been her main focus since leaving school, studying at Kingston College through to Brighton University where she gained her BA in 3D Design for Production. Since graduating 12 years ago, Louisa has carved her career and reputation through design trade events, most notably New Designers and then as Head of Sales for the award-winning Clerkenwell Design Week. Through these events she has been asked to judge awards, lecture at UK universities as well as write articles for design publications. 
With her sales and curatorial skills she has gained through events, Louisa now focuses on leading Craft Central into a new chapter of its 40+ year history.  
"We are introducing the Panel this year in response to the huge popularity of talks at previous Make Your Mark events," explains Dr Robert Organ, Deputy Warden of the Goldsmiths' Company Assay Office.

"The success of Make Your Mark in 2014 and 2015 proved that there is huge demand for advice and inspiration among students wanting to set out on careers in precious metals and so this year, alongside the very popular talks by Theo Fennell and Michael Wainwright - where time for questions is often very limited - we wanted to give students a chance to ask our panel of experts any of their trade-related questions.

We are very excited to have been able to bring together such an extraordinary group of partners who want to share their expertise and who passionately support the UK's jewellery making, silverware and precious metal trades," continues Robert. "With the addition of the Panel this year we hope to give students and their tutors an even more rewarding experience."