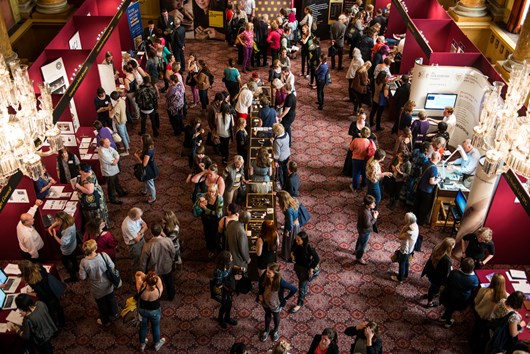 Who to see at this year's Make Your Mark
Association for Contemporary Jewellery
The Association for Contemporary Jewellery promotes the artform, supports the makers, involves the collectors and develops the audience in the UK and overseas. We offer great networking and excellent discounts on silver and tools, and membership is half price for full-time students and new graduates. ACJ is offering half price membership for full-time students and new graduates. We're bringing our magazine Findings, exhibition catalogues and other goodies at cheap rates, plus you could win a free membership.
t: 0117 966 0107
w: acj.org.uk

Bellore Rashbel
Based in London's Hatton Garden, Bellore Rashbel is a major supplier to the jewellery industry. We offer a wide range of bullion, silver decorative strips, semi-precious beads and stones, precious metal findings, tools and machinery. Students who register with us get 10% discount on most items.
t: 0207 404 3220

Benchpeg
Benchpeg has supported the industry for over 20 years and in particular, those making their first steps into the industry. It has done this through its weekly newsletter, careers advice, jobs boards, funding opportunities to mention just a few. At this year's Make Your Mark, Benchpeg will be on hand to answer any questions you may have about careers in the industry, help signpost you to industry supporters within Make Your Mark and will be inviting its subscribers to come along and take a fun #benchpeg selfie at the Goldsmiths' Company Assay Office's instabooth and win a chance to be featured in the newsletter so don't forget to wear your jewellery on the day!
w: benchpeg.com

Contemporary British Silversmiths
Contemporary British Silversmiths is the leading association for contemporary silver. Its purpose is to promote excellence in design and craftsmanship in silversmithing and raise the profile of this unique craft through public exhibitions, demonstrations, workshops and skills training. Its membership is made up of many high profile silversmiths with work in collections all around the world. A variety of memberships are available, such as student, graduate and full membership. 
Contemporary British Silversmiths is leading the way on preserving the future of the craft with its innovative Skills Training Programme, which is currently being delivered in partnership with the Goldsmiths Centre. Chair of  Contemporary British  silversmiths, Angela  Cork will be demonstrating how she created the 'Agutter rosewater dish on  display as part  of the  Modern Buffet Collection in the Livery Hall.
t: 0117 966 0107
w: contemporarybritishsilversmiths.org
e: info@contemporarybritishsilversmiths.org

Cred 
Cred Jewellery occupies a unique space in the jewellery industry. We are a supplier, campaigner, retailer and award-winning jeweller. Pioneers in operating mine to market, we bring responsible and sustainable Fairtrade Gold to the UK. Disrupting traditional supply chains, we source innovative new materials like Lab Grown Diamonds. At Make Your Mark, Cred Jewellery will be demonstrating sustainable responsible supply chain solutions.
w: credjewellery.com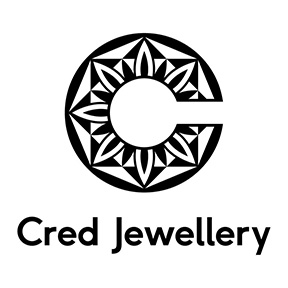 GIA
Established in 1931, GIA is the world's foremost authority on diamonds, coloured stones, and pearls. A public benefit, non-profit institute, GIA is the leading source of knowledge, standards, and education in gems and jewellery.
Visit GIA's stand to take part in fun and educational tasks that give an insight into how gemologists identify diamonds and coloured stones and find out all about how the GIA can support you throughout your career.
w: gia.edu/UK-EN/gem-education/london 

The Goldsmiths' Centre
Meet our Goldsmiths' Centre team at Make Your Mark and find out about our industry-focused business and technical skills courses, talks and exhibitions. Or be in with a chance to win a pair of tickets for our next Creative Links talk when you visit our stand and join our creative community!
Located in the heart of Clerkenwell, London, the Goldsmiths' Centre is the UK's leading charity for professional training of goldsmiths. We offer support and training for jewellers, silversmiths and those working in the allied industries to develop successful and rewarding careers.
Join our creative community at Make your Mark* and start to evolve your business! If you subscribe to our Link membership at our stand, you will be in with a chance to win a pair of tickets for our next Creative Links talk. 
w: goldsmiths-centre.org 
*Terms and conditionsThere is 1 prize per randomly chosen entrantOpen to UK residents aged 18 and over, excluding employees of the Goldsmiths' Centre.Opening and closing date for entries is 11.59pm GMT on 5 February 2019.Only one entry per person.The prize will not be transferable to another person and no part of a prize is exchangeable for cash or any other prize.Travel and accommodation is not included. The winner will be chosen at random.The winner will be informed by email and asked to reply to this message within 7 days or a new winner will be chosen.The invite will be emailed within 7 days of the winner confirming their address.The promoter is the Goldsmiths' Centre.At the Goldsmiths' Centre, we are committed to protecting the privacy and security of our community and site visitors. Follow this link to read our full Privacy PolicyBy participating in this prize draw, entrants confirm they have read, understood and agree to be bound by these terms and conditions.

Goldsmiths' Craft & Design Council
The Goldsmiths' Craft & Design Council is a non-profit making organisation founded over one hundred years ago in 1908. 
The central aim of the Craft & Design Council is to promote excellence in the industry through its prestigious annual awards. The Council's members, elected volunteers, give their time in organising and managing the annual Competition, Awards Ceremony and subsequent Exhibition held at Goldsmiths' Hall.
Brian Hill, Consultant Secretary
t: 01233 720 067
w: craftanddesigncouncil.org.uk
e: brian.hill@craftanddesigncouncil.org.uk

Hand Engravers Association
Hand engraving is the embellishment of precious objects using traditional engraving tools known as gravers. British hand engravers are some of the best in the world – and it is crucial this is preserved as part of our heritage. The Hand Engravers Association of Great Britain was formed to raise the profile and preserve the skills of this specialist craft and its practitioners. It aims to:
- Raise the profile of hand engraving
- Provide education and training
- Stimulate debate and generate new ideas
t: 01732 301821 (Sally Dodson)

H.S.Walsh & Sons Limited
HS Walsh have been the leading suppliers of tools and equipment for jewellers and horologists, jewellery findings, clock and watch materials to the jewellery and horological trades for more than 70 years and are the largest in the UK. We now export to more than 150 countries worldwide and are renowned for our excellent customer service.
Our Customers are: Goldsmiths, Silversmiths, Watch & Clock Repairers, Horologists, Model Makers, Antique Restorers, Orthodontists, Nail Technicians, Stone Masons, Camera Repairers, Hairdressers, Artists, Woodworkers, Chemists, Theatrical Suppliers, Blacksmiths, Musicians, Locksmiths, Clockmakers and Engravers – pretty much anyone who works with their hands!
t.: 01959 543660
w: hswalsh.com

Institute of Professional Goldsmiths 
Visit the Institute of Professional Goldsmiths' stand and learn about what we can offer you. Come on board as a Member or find out about other joining levels available to you now and in the future. 
We will be holding a series of surgeries on our stand during the event so feel free to visit us and 'Ask the Expert'. We will do our best to help with industry related questions or sign up for an opportunity to be one of our participants in our new mentoring scheme sponsored by the Goldsmiths' Company.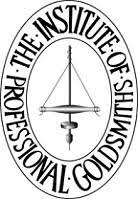 Marcia Lanyon Ltd
Marcia Lanyon Ltd is a wholesale gemstone dealer supplying coloured gemstones and freshwater pearls to the Jewellery Trade.  Known for its excellent quality, fair prices and inspiring range, Marcia Lanyon Ltd has spent over 40 years supplying coloured gems to thousands of designers and jewellers all over the world.
t: 020 7602 2446

Monnickendam Diamonds
Monnickendam Diamonds - international suppliers of polished diamonds: rounds (0.70mm upwards in 0.05mm increments) and fancy-shapes to 5ct+, single stones or parcels, plus an extensive GIA inventory.  Additional services include: cutting clients' rough, repair, re-cut, trim polished diamonds. All diamonds are ethically sourced in strict adherence to Kimberly Process and Best Business Principals.
t: 020 7242 23333

Presman Mastermelt
Trusted since 1945, Presman Mastermelt has grown from humble Hatton Garden beginnings to a leading, global, precious metal refiner, with sites in the UK, USA & S.E Asia.  Presman Mastermelt is the UK jewellery trade's preferred processor of bench lemel and every kind of workshop waste. You are guaranteed the best returns because there is no middleman involved, everything is processed in house and their knowledgeable and experience team care about keeping you as a customer.
t: 0207 400 3400
f: 0207 405 8053
e: simmonewesterman@mastermelts.co.uk 

Stephen M Goldsmith, Master Polisher
Stephen M Goldsmith is a Master Polisher of over 45 year's experience, formerly with Asprey & Garrad and the society jeweller, Theo Fennell.  Stephen is a fellow of the IPG, and one of the most respected jewellery and silver polishers. He is currently teaching polishing across Europe and is known affectionately as "The Gold Polishing Guru".  

The National Association of Jewellers
The National Association of Jewellers (NAJ) are the trade association representing the UK Jewellery Industry. Our professional development courses help students to build a strong foundation in the jewellery industry by providing a unique overview and enhancing their knowledge in key areas.  
w: naj.co.uk

Wax-Masters Ltd. & Simply Rhino Ltd.
Rhino is one of the most widely used 3D modelling applications in the world and Simply Rhino are the UK's most popular supplier of Rhino3d software and all its key plug-ins. Simply Rhino offer expert developer approved training and full support for all the products we sell. We have frequent scheduled Rhino, Grasshopper (and more) classes in London and Rhino taster sessions which take place at the Goldsmiths' Centre, London.
Simply Rhino are also an official supplier of the Formlabs Form 2 printer. The Form 2 is a desktop SLA printer engineered for reliability and production of prints from tiny, intricately detailed models to larger prototypes. Simply Rhino have a London Form 2 showroom and will be offering Form 2 Jewellery Demo's on their stand at Make your Mark.
Wax-Masters is a design and manufacturing company based in South Cambridgeshire and the Goldsmiths' Centre, specialising in wax rapid prototyping and 3D design CAD software. Wax-Masters prides itself on producing high quality directly castable waxes, and offers 3D modelling and rendering services, alongside manufacture with its skilled team of award winning designers and craftsmen. Working with the best in the trade Wax-Masters has built up a reputation for achieving the seemingly impossible, and has helped many clients realise bespoke one off parts, in addition to tooling and jewellery collections.
t: 0208 498 9900
w: simplyrhino.co.uk wax-masters.com 
e: info@simplyrhino.co.uk admin@wax-masters.com 


West Dean College of Arts 
West Dean College of Arts and Conservation is internationally recognised for excellence in conservation and arts education. Its mission is to provide the highest quality education in creative arts and conservation and be internationally recognised as a centre of excellence. The College offers Foundation, Diploma and Masters Study as well as an exciting range of short courses including silversmithing and metalwork in the beautiful surroundings of West Dean Gardens.
At Make Your Mark, students from West Dean's Conservation course will be offering visitors a chance to look through a microscope at a complex gilded object they are conserving for the Worshipful Company of Cutlers and examine the material while speaking to a member of staff about its properties and conservation requirements. Information about other recently conserved objects at West Dean including a marine chronometer with gold alloy spring will also be presented.
t: 01243 811301 

VS Jewellery School
At Vannetta Seecharran School of Jewellery, our focus is on teaching people how to become creative designer-makers.
Our school offers professional training and short courses tailored to suit beginners and advanced students. We teach traditional hands-on techniques together with a contemporary approach to design, and our students learn from highly experienced lecturers who can provide real-life insight into the world of jewellery.
We deliver courses that challenge and stretch your ability and expectations. Steeped in centuries-old methodologies, our approach to teaching cultivates a sense of curiosity, encouraging creativity and enriching the learning experience.
t: 0207 831 8874