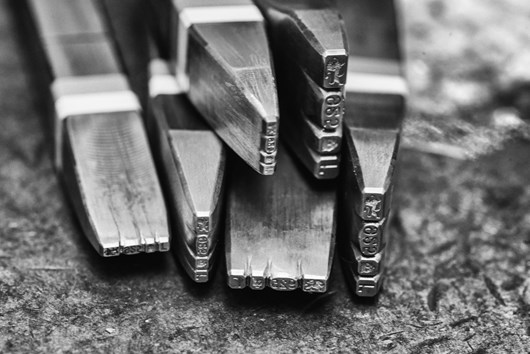 If you submit your work at both the Hall and the Greville Street office the progress of your packet is slowed while we transfer your punch between sites. From 1 August we will no longer transfer punches.  It will be your responsibility to submit your packets for struck marks to the site where your punch(es) are held.  This will allow our team to focus their time on testing and hallmarking your packets.
 
However, as we have in-house punch manufacturing facilities in our Goldsmiths' Hall workshop, we are pleased to be able to offer additional punches to affected customers at a discounted part cost rate of £30+VAT.
Please place your order before July 31 2021.  

Read information in full and complete order form here.