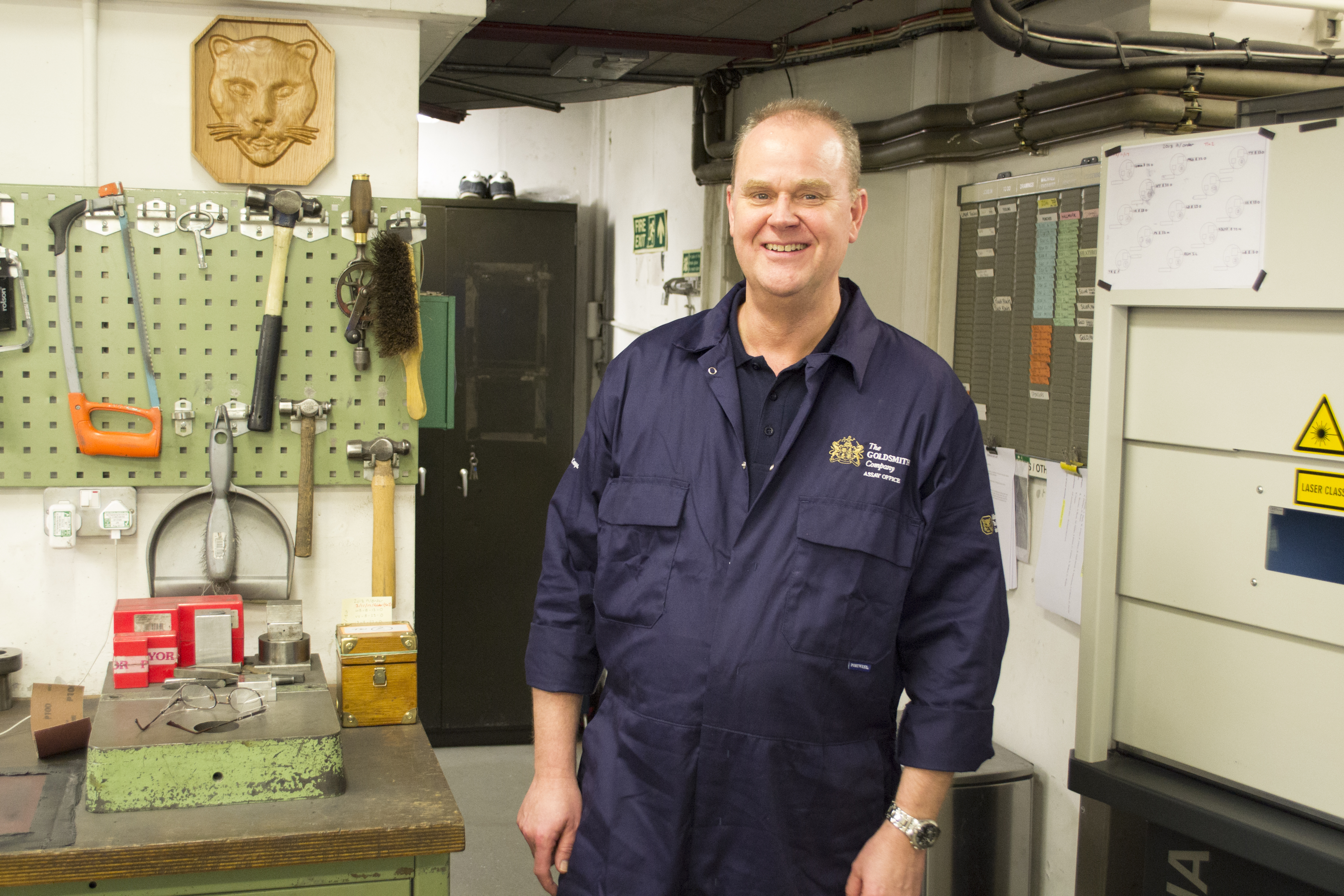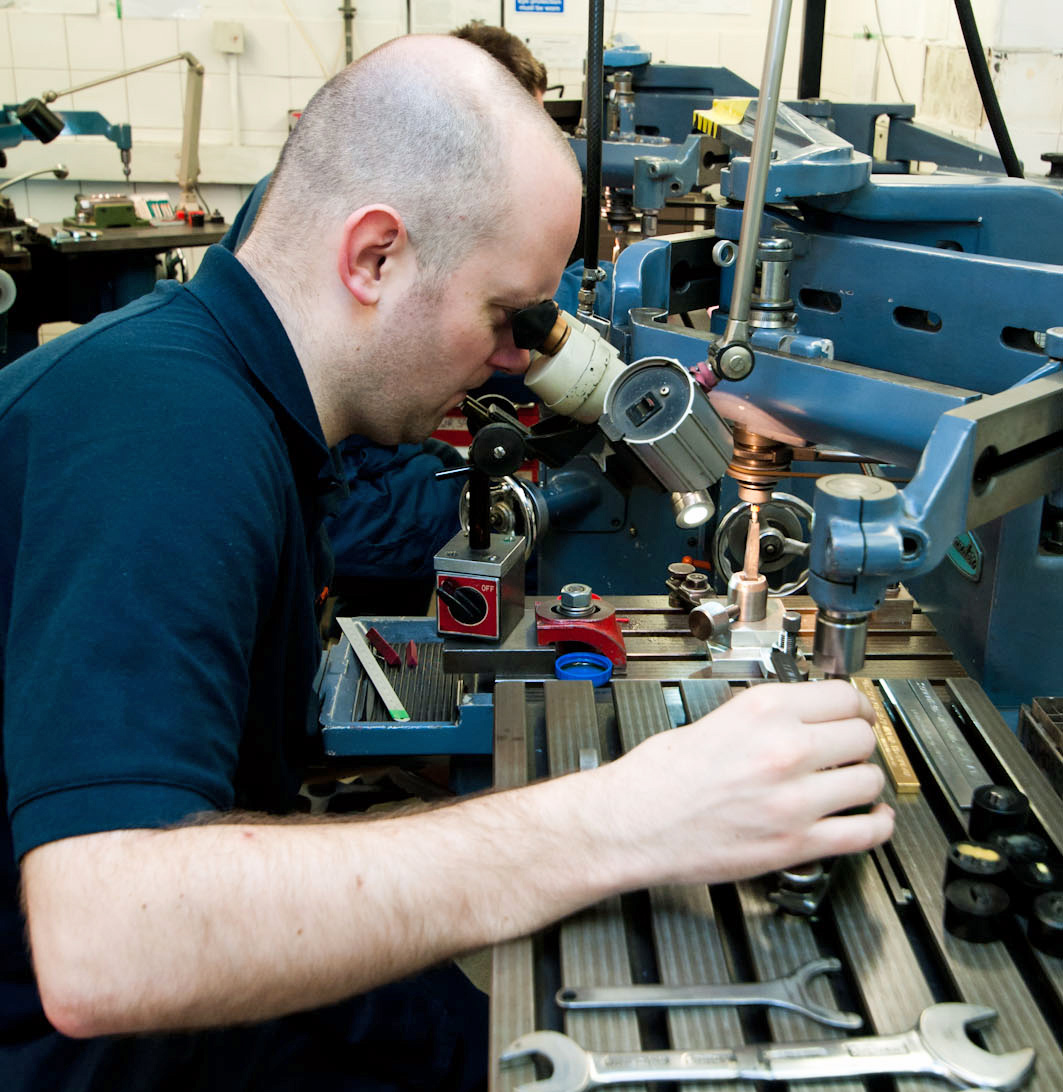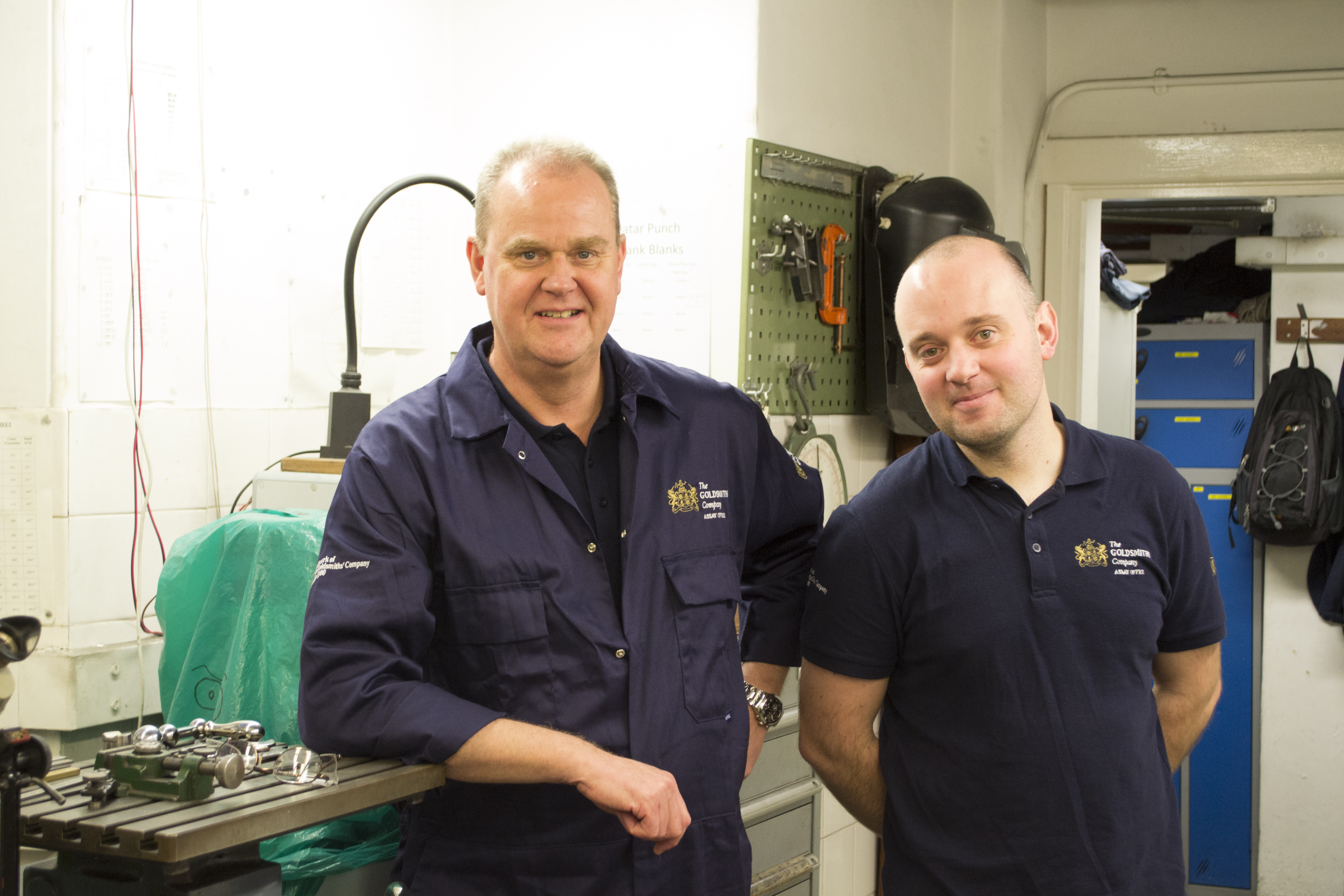 Workshop Manager, Pat Geary first started working for the Goldsmiths' Company on 3rd July 1978. Pat came to the Assay Office straight from school at the age of sixteen, and has so far dedicated an amazing 40 years to the workshop.
How has your job has changed over the years?
I was the first Engineering apprentice to go through the Goldsmiths' Company. I specialised in tool making, so in the early 1980's trained as a punch maker, manufacturing sponsors punches and all the support tooling needed throughout the Assay Office.
I achieved this using manual engraving and workshop machine tools. Today most of machine tools we use are much newer and modern from when I first started. For example, I incorporate CAD-CAM to manufacture our punches (Computer assisted drawing – computer assisted machining). Also, we use Art Cam for creating the hallmarks and sponsor's punches, which can be transferred to actual 3D Laser engraving. So to answer your question, Yes! my job has changed tremendously over the past 39 years.
Describe a typical day as Workshop Supervisor
I begin work at 7am every morning.  Staff working on the marking floor often start work early, and it is my responsibility to look after the equipment and assist when required.
Working alongside me in the workshop is a very exceptional Engineer: Simon Jones. On a typical day we power up the workshop and machine tools, unlock cabinets and check the previous night's work (our Laser machine runs 24/7). I then go on to then check e-mails and prioritise the day's work. Part of my role is also manufacturing punches for our Heathrow, Greville Street and Allied Gold sites, in addition to the Hall. We also often have external punches to manufacture for a number of our customers, including bespoke logo punches.
What task today am I most looking forward to?
Each day is so different and full of challenges it really could be anything! There's satisfaction in knowing all the equipment is running to my exact requirements so the Monday morning checks that everything is running like clockwork throughout the Assay Office is very pleasing!
Which task do you wish you could postpone?
Commuting into London!
Who is your inspiration?
Again, many people I've met over the years – you can learn something from everyone whether skill, attitude or sharing experiences.