A unique combination of cutting edge science and age-old skills
Laboratory Services
Our laboratory provides a unique range of services, from smelting and special assay to nickel testing and antique silver dating.
Using the most sophisticated modern techniques, state-of-the-art equipment and rigorous procedures - while drawing upon expertise acquired over the centuries - we offer our customers standards of accuracy and reliability that are second to none.
Our laboratory is fully independent. To further underline the quality of our services, we are selected by the Trading Standards Authorities to examine and witness the authenticity of metals.
To take advantage of our unique combination of experience and cutting edge scientific expertise, you can submit items to our laboratory at Goldsmiths' Hall by post or courier, or in person. For more information please contact Chris Walne, Laboratory Manager, or on 020 7606 8971.
To keep pace with the evolving needs of the modern jewellery and silversmithing industries, we are constantly developing our portfolio of expert laboratory services. 
Submit your special assay requests to us by downloading this corresponding hallnote.
Assay Services
Assaying is the analysis of a metal article's composition. To do this we use a variety of techniques, some ancient and some modern:
Gold cupellation - A 2000 year old

small refining process where the pure gold portion of a gold alloy is separated from the base metals in order to calculate the % gold content overall.  The process involves collection of the precious metals in Lead, removal of the base metals by oxidation and then separation of the silver by dissolution in Nitric Acid to leave the gold at the end.
Silver titration - Analysis of the pure silver portion within a silver alloy of > 700ppt by means of an acid/base titration. This involves dissolution of the silver alloy in Nitric Acid, addition of Sodium Chloride to precipitate Silver Chloride and subsequent calculation of the pure silver content based on the volumes used and the sample weights.
Inductively Coupled Plasma Optical Emission Spectroscopy - Platinum and palladium are a

nalysed using a technique called ICP-OES. This involves dissolution of the sample in a strong acid reagent, Aqua Regia, in order to form an analyte that contains all the elements of interest. The solution is then introduced into a high energy plasma source which is able to excite the atoms of each element such that they give off UV and visible light radiation at certain wavelengths. With this information we can identify the particular element and quantify it by its intensity.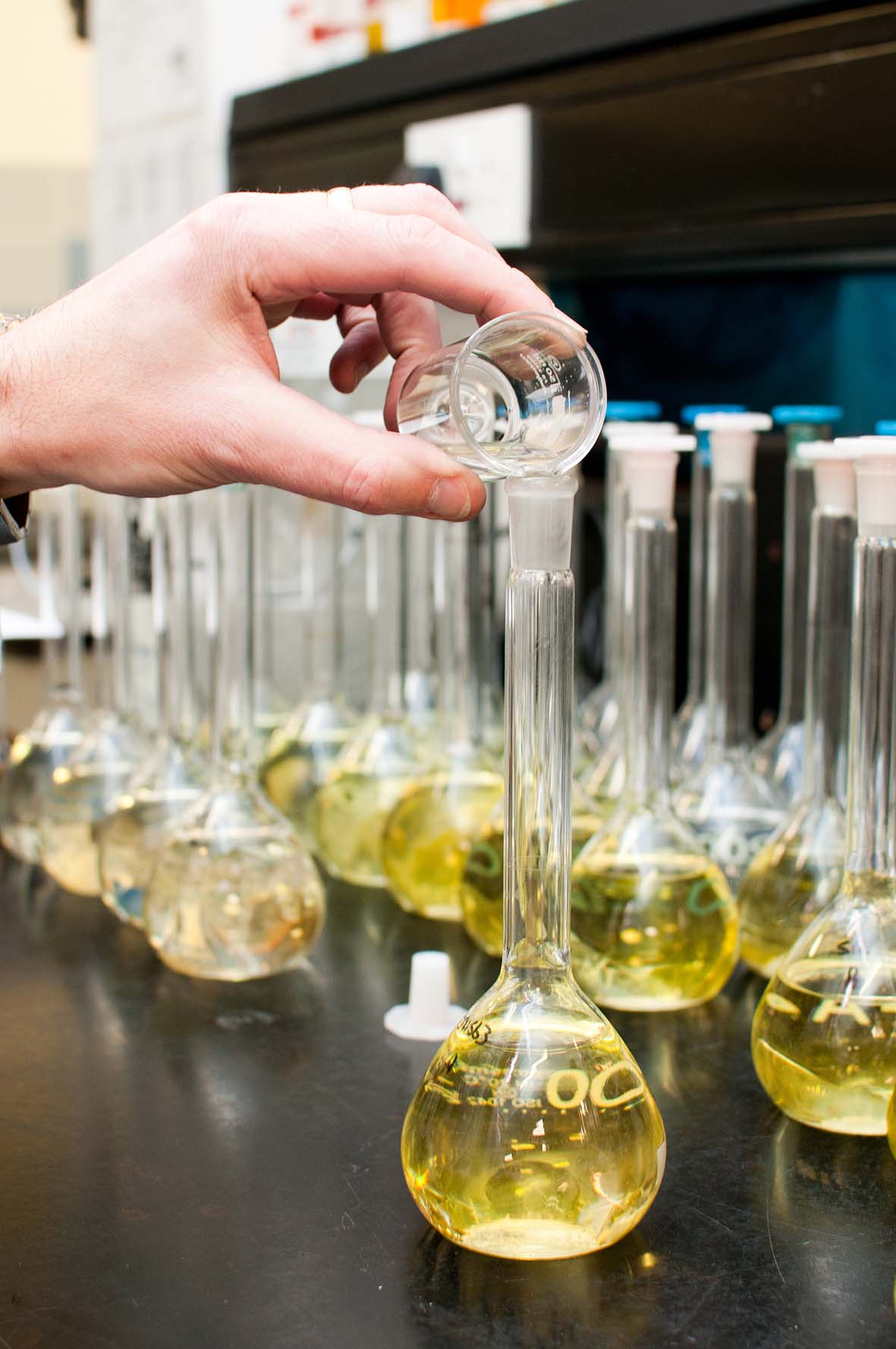 Nickel Testing
Nickel is a well known allergen and as such is subject to the laws set down in the EU Nickel directive.
This states that any manufacturer, retailer, importer etc. will commit an offence if they sell or supply post assemblies to be inserted into a pierced part of the human body unless the rate of Nickel release is less than 0.35ug/cm2/week.  Similarly, if they sell or supply jewellery items, precious or base metal that come into prolonged contact with the skin unless the rate of Nickel release is less than 0.88ug/cm2/week.
There are no restrictions on the Nickel content that may be in the metal alloy to be supplied.
 Nickel testing includes:
Nickel content – British Standard reference test method for the measurement of nickel content.
Nickel durability – British Standard reference test method for the simulation of wear and corrosion.
Nickel release – British Standard test method to ascertain the release of nickel from products intended to come into direct and prolonged contact with skin. 
Lead and Cadmium Testing
The ability to detect lead and cadmium in jewellery items is becoming more important due to the harmful effects that these toxic elements can have. In the EU, cadmium is already restricted by the REACH regulations and lead will be included from October 2013. Our fully independent laboratory now provides a lead and cadmium testing service for precious metal and costume jewellery in line with REACH regulations.
Cadmium & Lead – These are considered as toxic metals, and as such there are restrictions on their content in jewellery items according to REACH. The regulations state that items may not be placed on the market if the Cadmium content is equal to or > than 0.01% and if the Lead content is equal to or > 0.05%.
Lead and Cadmium testing - testing for precious metal and costume jewellery in line with REACH regulations.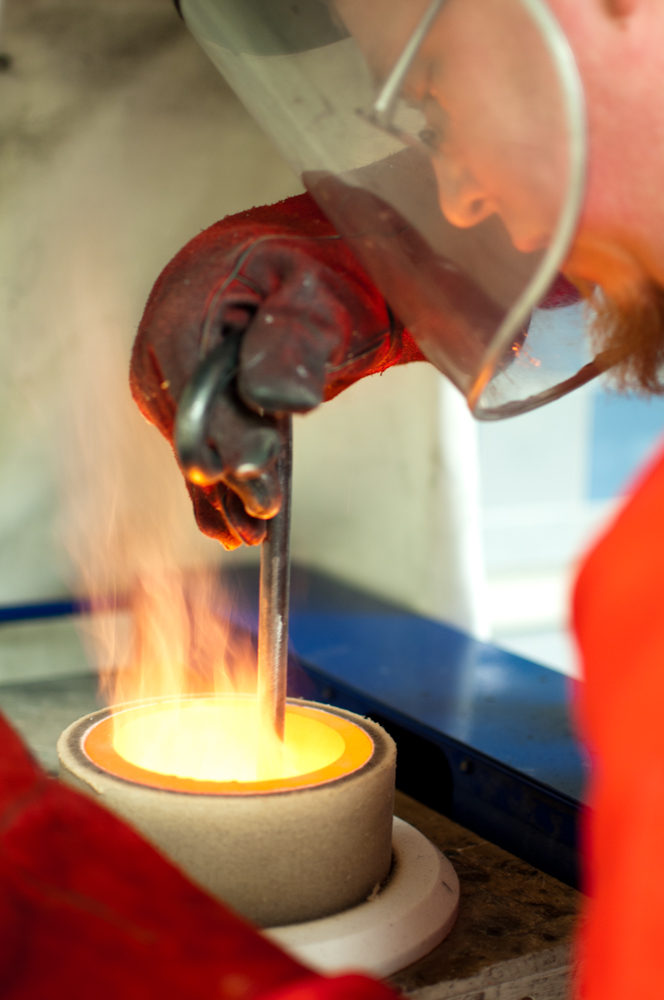 Melt
Smelting - a comprehensive service for precious metal scrap.
Scrap Gold and/or Silver can be submitted for smelting, assaying and certification up to 10kg per bar. Platinum and/or Palladium up to 2kg per bar.
Additional Services
Antique silver dating: we are the only organisation in the world to offer this service.
Complete compositional analysis of metal alloys: for gold, silver, platinum, palladium and other elements,using X-ray fluorescence spectrometry (XRF).
Plating thickness measurement: applying different techniques, depending on the item.
 Analysis of jewellery sweeps, powders and ores.