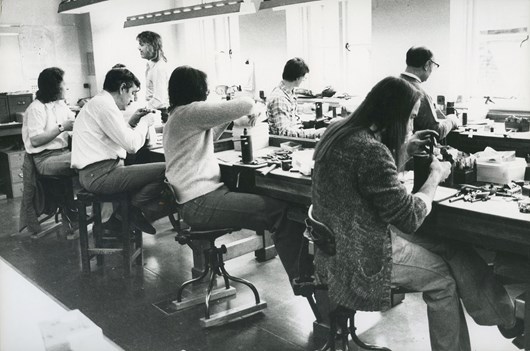 Alex Palmer
Watch Alex in our Why Choose The Goldsmiths' Company Assay Office video
Counter Logistics, Greville Street
How long have you been working at The Assay Office?
I started at the Assay Office in Sept 1999.
Describe a typical day
The first job is to open all the Early Hall packets that came in the night before, for the sampler to start on when they arrive. The whole day is then spent in equal parts running the counter and also CPC (Customer Packet Control). At the Greville Street office we usually have a large and varied mix of customers, from the old and experienced jewellers who have "been in the trade since I was a kid…." to the new designers and the high end customers such as De Beers and Cartier.
What's the best thing about working for Goldsmiths' Company Assay Office?
The best thing about working at the LAO is the different people you get to meet at the counter.
Certainly in Hatton Garden there is a big community feel and most of our customers all know each other. It also means that we get to test and mark some amazing pieces of work, like the huge Faberge egg we had a few months ago. It's interesting to see the traditional jewellery making skills blending so well with all the new modern techniques and neither looking out of place.
What's the most memorable piece you have seen at the office?
The funniest piece I remember was a chess set by The Erotic Games Co. It was a full 32 piece chess set made in silver featuring cartoon-like models of various sex positions! That was certainly a memorable day!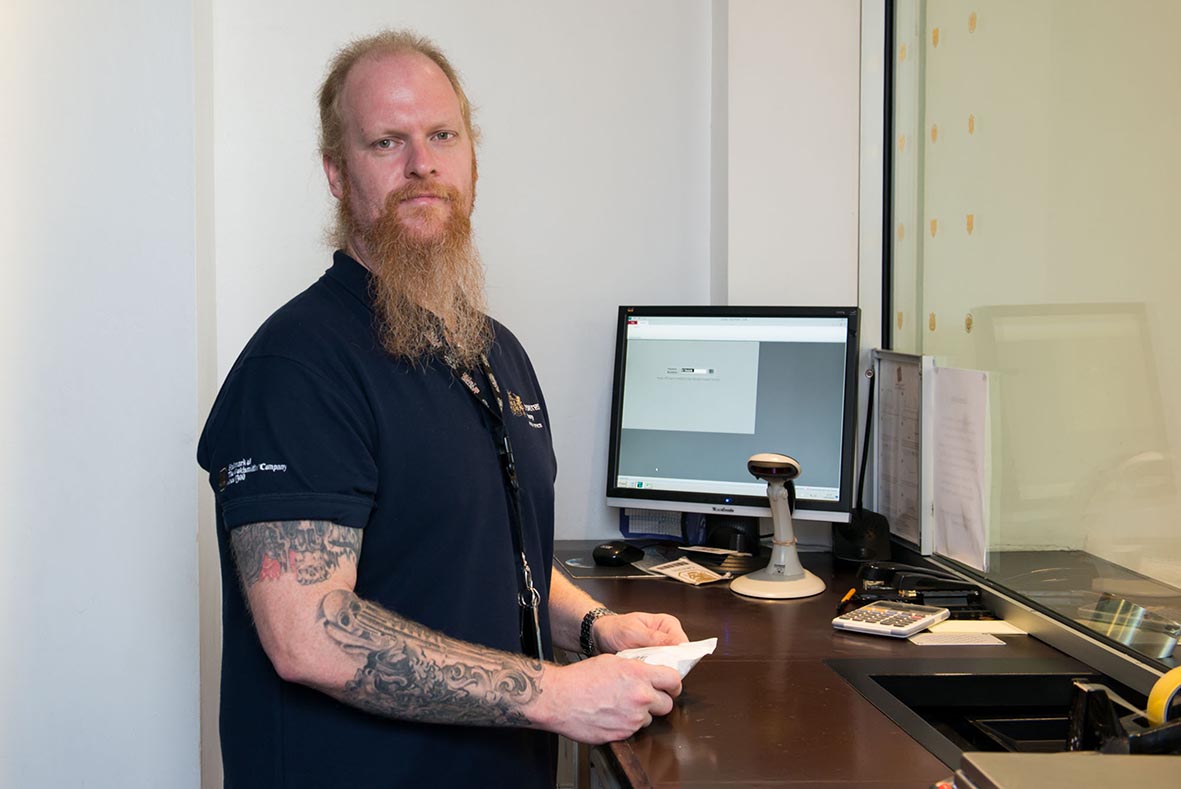 What's your biggest achievement while working at GCAO?
I have been making jewellery for a few years in my spare time. To have someone I never met ask me to make a one off piece for them a couple of years ago is for me a big achievement. Making jewellery myself is a great help when it comes to working at the Assay Office as it enables you to understand a customer's requirements more easily.
What is your Top Tip for customers?
Remember that when striking a punch on metal, the metal has to move somewhere and there will be some impact on the other side. A number of customers don't seem to realise that when requesting a piece be stamped.  The most memorable was a lady who wanted a ring physically stamped under the head and could not understand why we recommended a laser mark as the head itself was covered in stones!
What is your favourite metal?
Silver. As it can be used in so many ways, on so many different types and styles. From simple stud earrings, to large ornate one off neck pieces and to Armada dishes.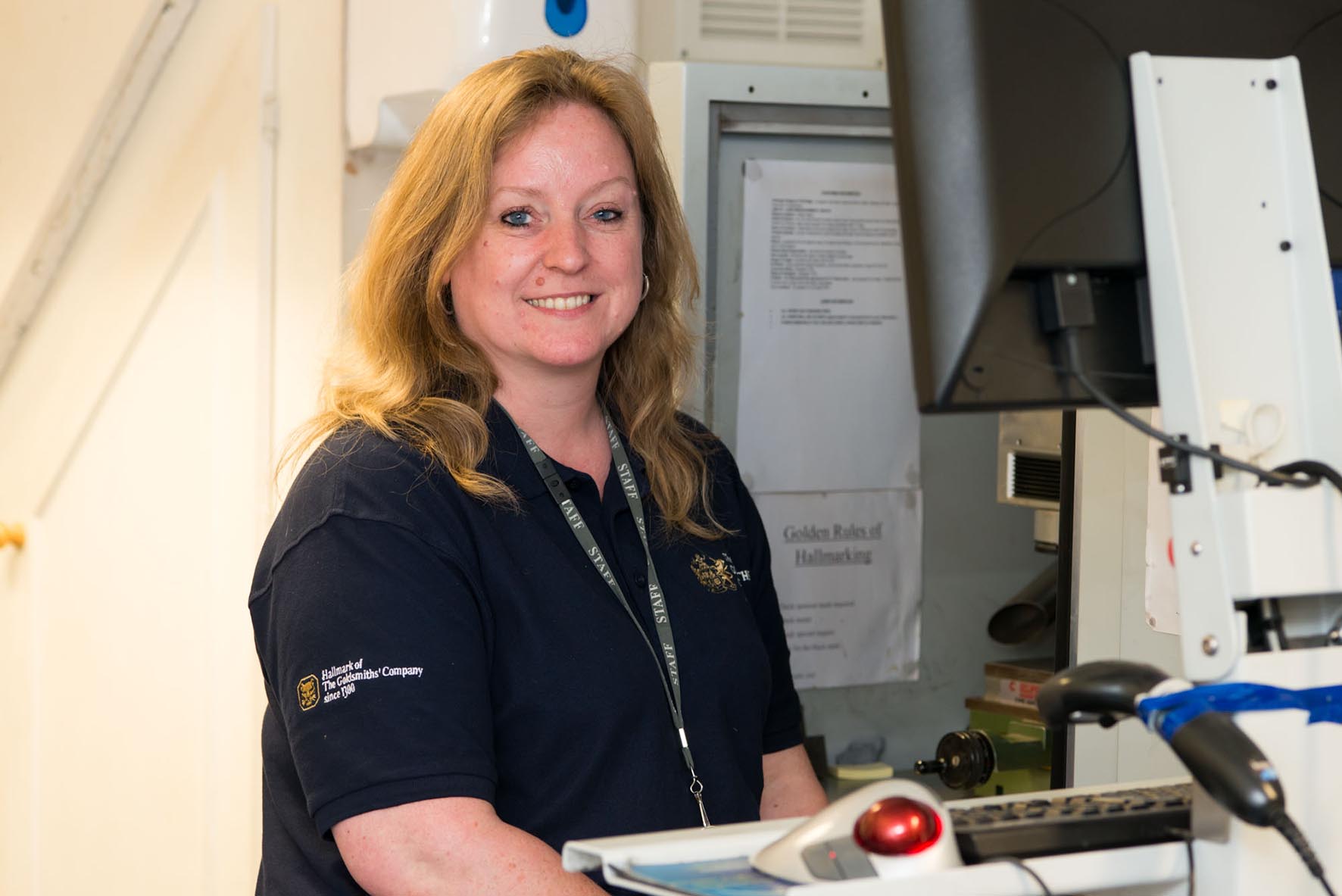 Lesley Price 
Laser Technician
Lesley has worked at Greville Street since 2009 mainly laser marking.  But in the busy office she frequently gets involved in all departments.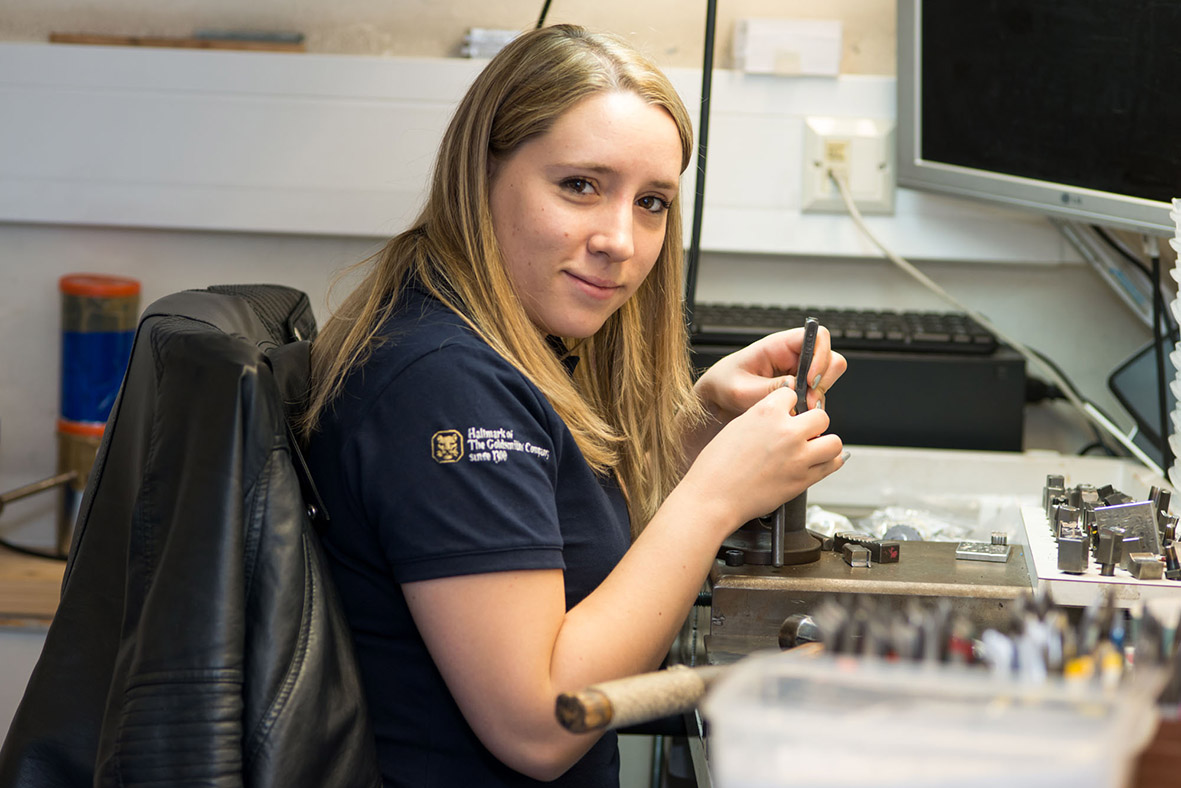 Kheni Priest
Supervisor
Kheni has worked at Greville Street since 2007, straight from school.  She loves working to targets, and the variety of turning her hand to any skill required.  Read an interview with her here.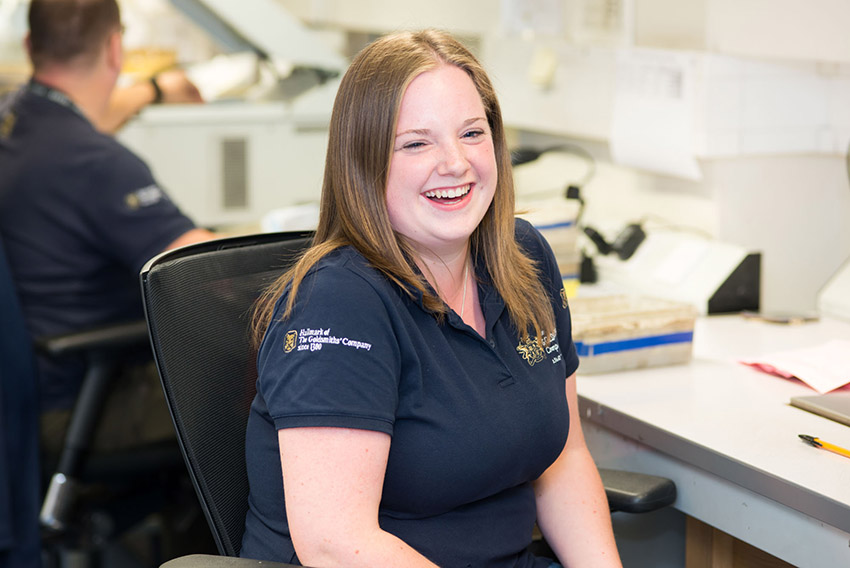 Maxine Thompson
Assay Office Technician 
Maxine started working for the Goldsmiths' Company Assay Office in 2014. Her main roles at Greville Street are working in Customer Packet Control and on the counter.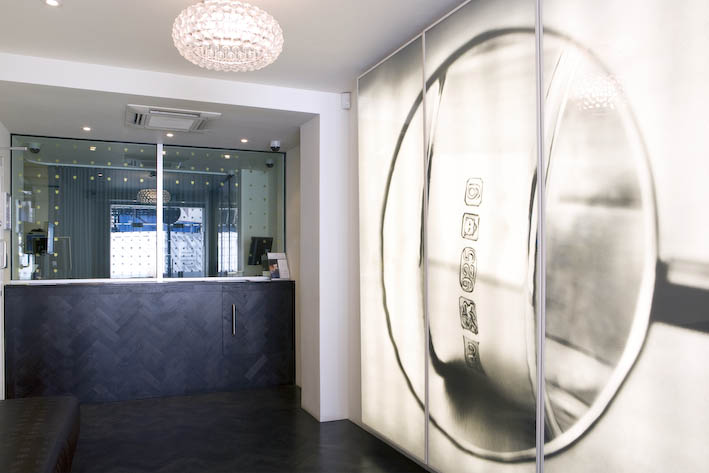 Interior of the Greville Street office. Spot our leopard's head townmark on the glass, wall paper, and leather bench.