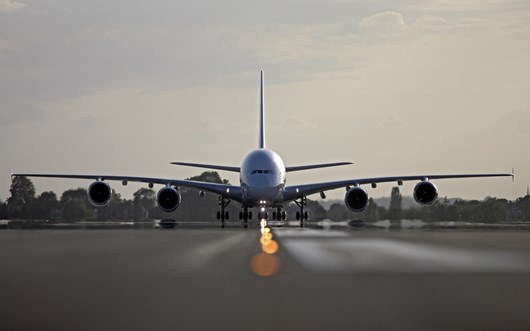 In 2008 we opened the premier hallmarking facility at Heathrow
Our facility is within the secure premises of Brink's Ltd., Global Services Division, Heathrow Airport
We understand how important turnaround time is for international customers who import, export and distribute precious metal articles in the UK. 
This facility offers a premium service and a convenient through-packet service from plane to distribution with greater efficiency and lower security risks. 
The Heathrow sub-office offers our customers the very latest hallmarking technology and equipment, including:
Bespoke designed laser-marking machines
Top of the line X-Ray Fluorescence Spectrometers for assaying
State-of-the-art security and tracking systems
This investment in cutting edge technology underlines and ensures our position as the premiere service provider for hallmarking services at the London airport.
Our partnership with Brink's Global Services Ltd. ensures full liability coverage on precious metal articles from manufacturer through to assay and to their final destination via the world's premier secure transportation network.
Our Heathrow Service Promises:
Fewer steps in the supply chain
Decreased turnaround time
Halve delivery time from manufacturing to retail site
Hold less stock & save money
Cutting edge hallmarking technology
Brinks secure logistics services
Fully insured for onward distribution to single or multiple destinations
Unrivalled efficiency
Over ten years proven service
First and only through-packet service provider to the trade 
Please contact Brinks directly for more information on this service and costs involved.
Once you are happy to use their services please contact us so we can set you up with the correct invoicing account and make sure your work is able to be hallmarked on site there.
Alternatively you may like ship direct to Goldsmith's Hall by using the online submission service. For further information contact us here.
Why was the Assay Office facility at Heathrow Airport founded?
Dr Robert Organ – Deputy Warden, Goldsmiths' Company Assay Office:  In 2008, at the time of opening, The Goldsmiths' Company Assay Office was undergoing a major modernisation involving a series of initiatives which gave our customers the very best service in hallmarking with the aim to help them achieve success as they face up to the realities of the modern jewellery industry.  The Heathrow sub-office was set up as a response to the fact that there was an increasing amount of jewellery being imported into the UK.  Heathrow is a major hub through which the imports enter the country so it seemed an obvious place to have an assay office.  A parallel was the establishment of the office at Goldsmiths' Hall 700 years ago when the city of London was the main manufacturing area. The Heathrow sub-office was born from the goal to satisfy those customers who operate on a world-wide basis. 
Why is it important?
Robert:  We saw that by reducing the number of steps in the supply chain, turnaround time would decrease.
Kevin Bowles - Heathrow Sub-Office Manager, Goldsmiths' Company Assay Office:  Customers using our facility benefit from a considerable cost-saving as the delivery time from manufacturing to retail site has been halved, so they can now hold less stock than previously.
What makes it work so well?
Robert: Setting up the secure facility in partnership with Brink's in 2008 has proven to give unrivalled efficiency and security. Kevin and his team are so capable and energetic - a real credit to us.