See what the Online Account can do for you
Packet Submission & Tracking
This allows you to submit packets and see where they are in our system, enabling you to know when they're completed. You are also able to pay for the packet here.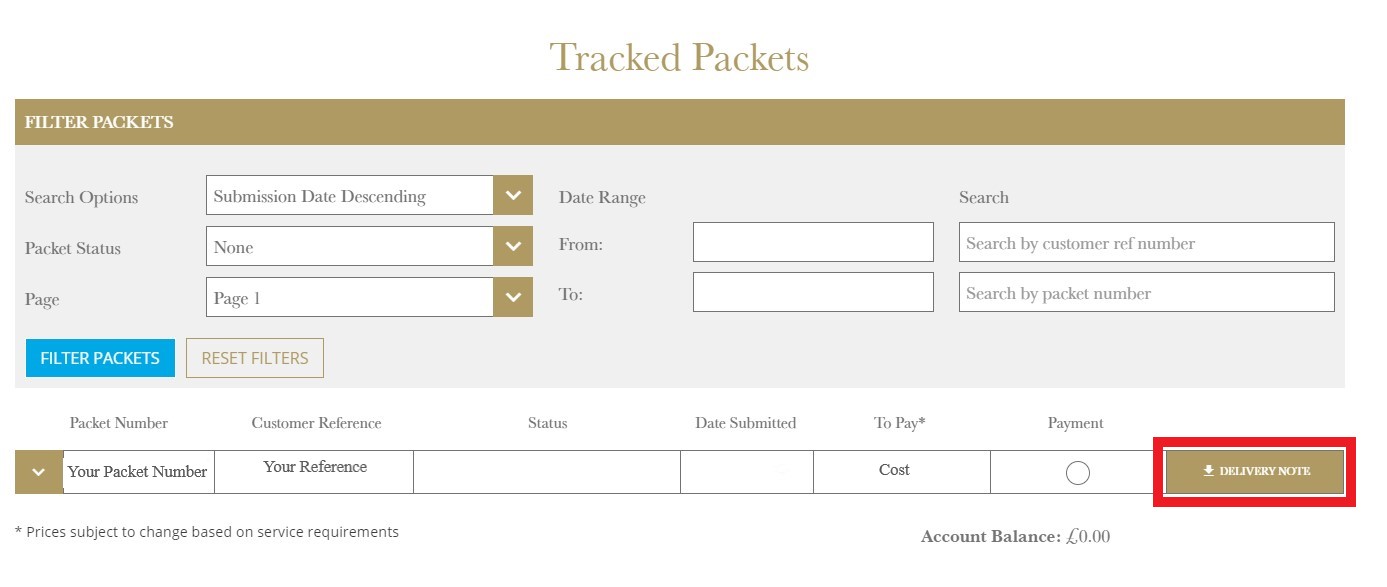 My Marks
Here you will be able to see your Sponsor's Mark and any permitted Sponsor's Marks you are authorised to use. If you wish to allow another person to use your Sponsor's mark contact us giving us their details.
You are also able to see when your Sponsor's Mark registration will expire and 6 months prior to this date you are able to renew it.

Login Details
Amend your username and password here.

Invoice Address
Changing addresses? Update your information here. Please note if you are amending your business name you will need to contact us. You can also sign up to notifications here.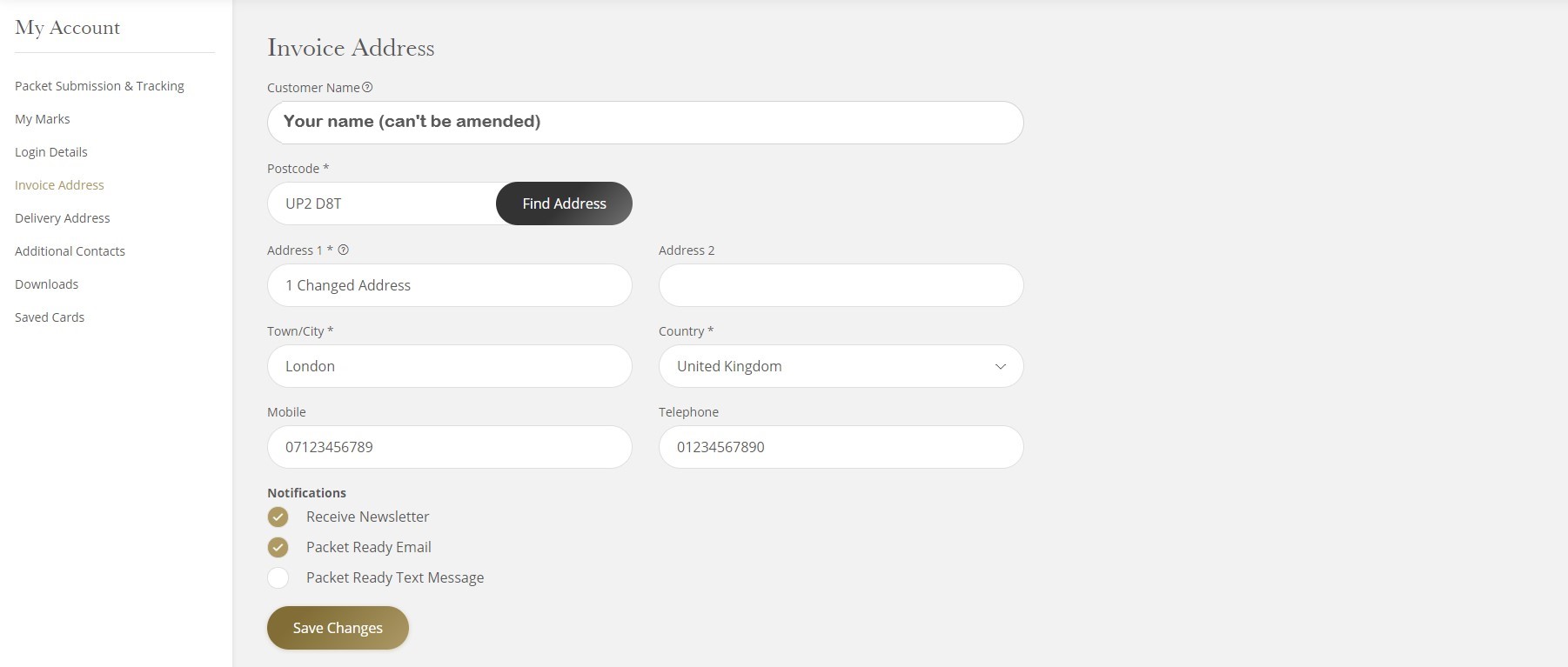 Delivery Address
Add and amend any of your return delivery addresses, if you are using the Royal Mail Special Delivery Post service, enabling you quick access to selecting where your packets should be going on to.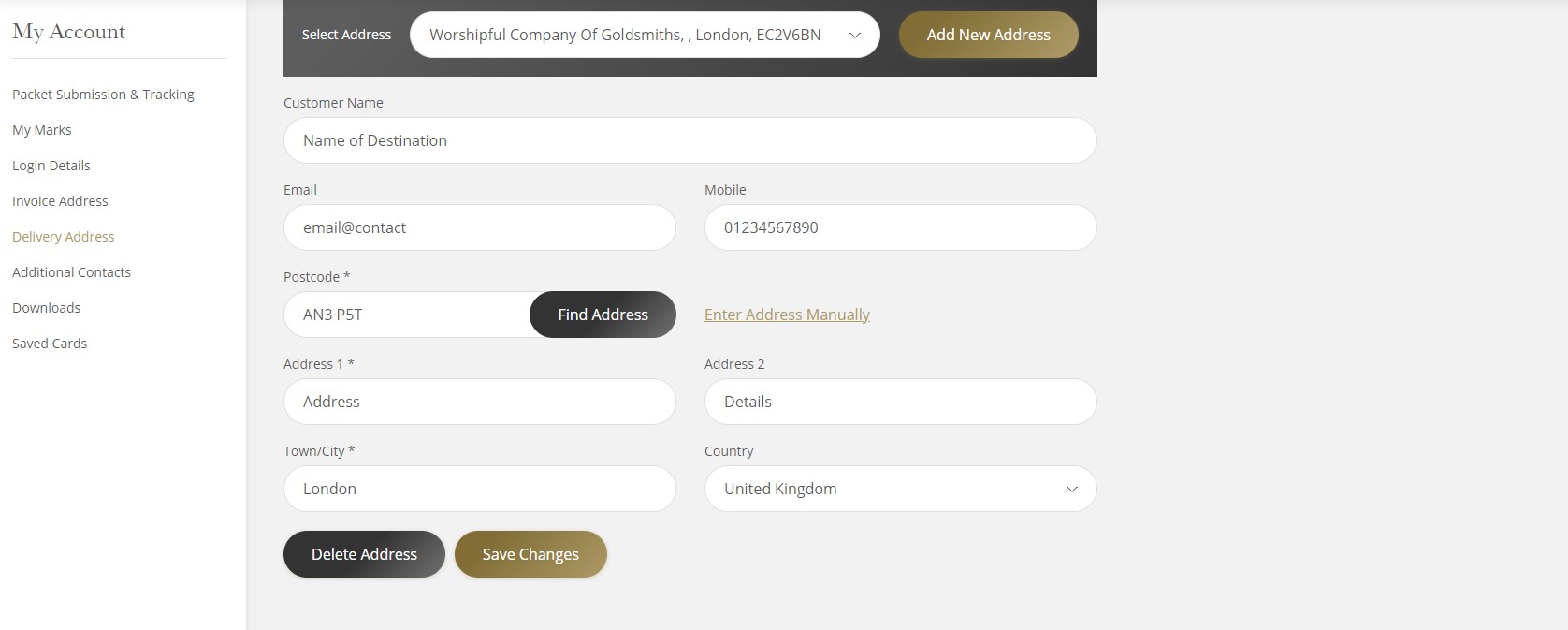 Additional Contacts
Update your contact details with us, adding any alerts and notifications you wish for these contacts to have.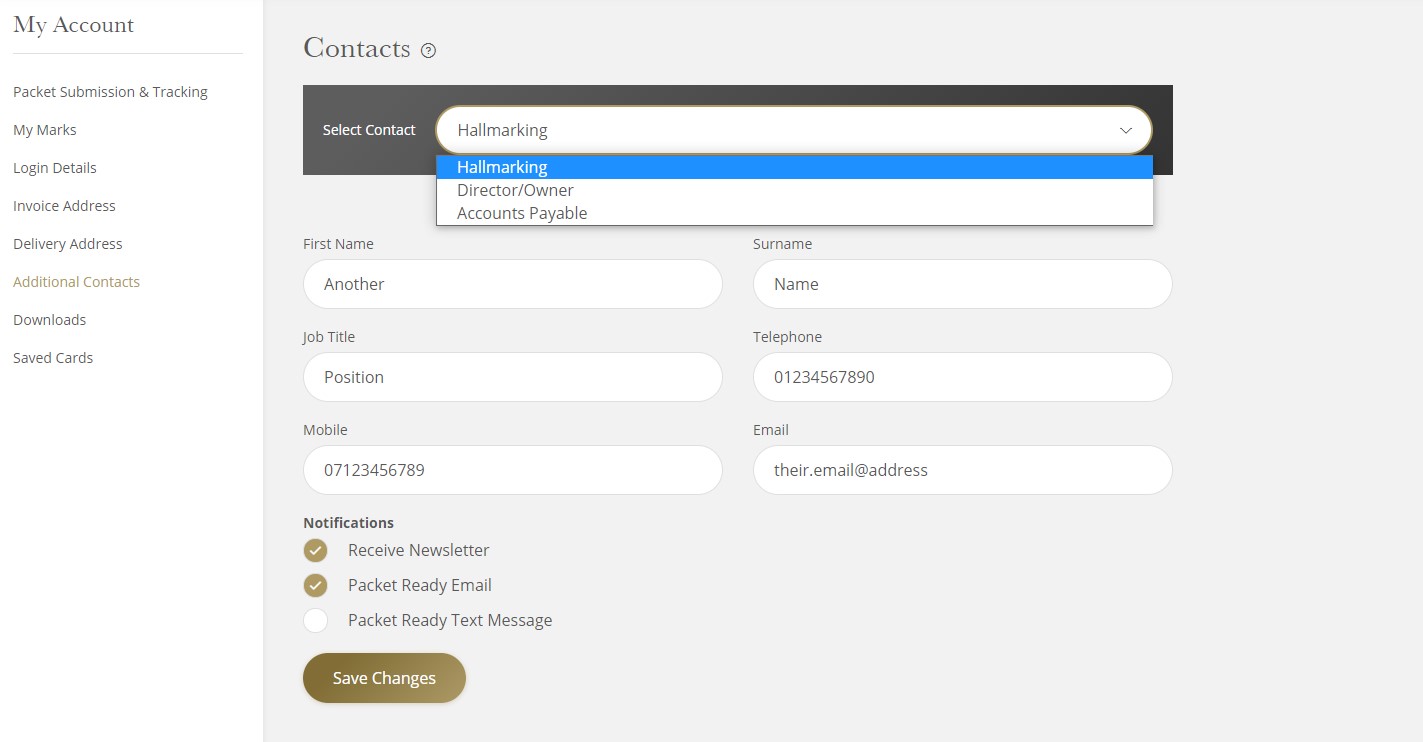 Downloads
You can download a badge for your website stating "Proud to Hallmark in London". Why not link this to our website to show your customers?

Saved Cards
Add and amend your payment card details allowing a smoother process when paying for your packets.