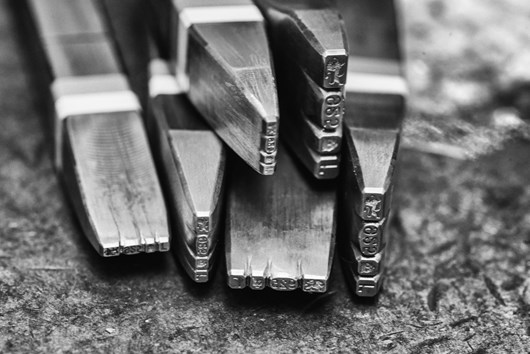 Happy New Year from all of us at The Assay Office. 2020 date letter is lowercase v!
The inclusion of the date letter in the hallmark started in 1478 (the same year the Assay Office was founded). 
It is now a non-compulsory element of the hallmark, but we apply it as standard in our Full Traditional Hallmark. The date letter changes annually on January 1st. The font, case, and shield shape all change so each can only indicate one specific year.  All date punches are destroyed at the end of the year.