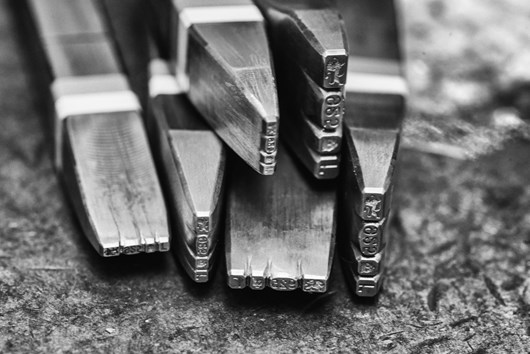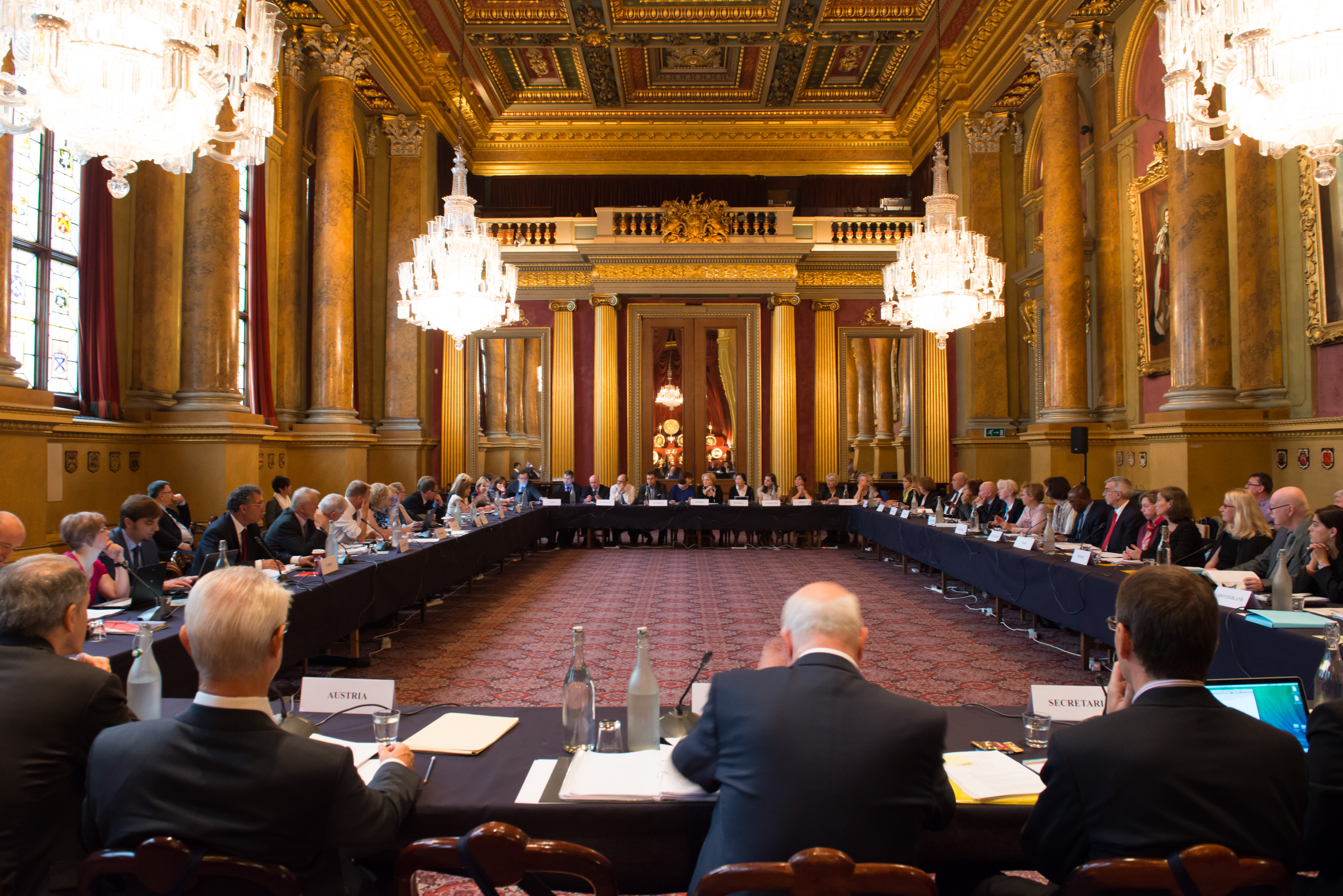 Did you know that the term 'hallmarking' means bringing your goods to Goldsmiths' Hall to get them marked? Although this is the place where hallmarking officially began, there are now Assay Offices all over the world. 
Articles which are marked with the Hallmarking Convention 'Common Control Mark' (CCM) in addition to the national Assay Office mark, and which are of a legal fineness, can enter countries which are part of the Convention without additional control or marking.
If you would like to know more about the CCM and find out which countries are members of the Hallmarking Convention please visit our website
We are very excited to be hosting a meeting of Convention members at Goldsmiths' Hall this September and look forward to meeting and exchanging ideas with Assay Office staff from more than 40 countries.
The Goldsmiths' Company was delighted to host the 40th Anniversary Hallmarking Convention and the International Association of Assay Offices (IAAO) meetings at Goldsmiths' Hall from 9 to 11 September 2015. This represented the biggest international event in hallmarking for years and a major undertaking for the Company and its Assay Office.
The Convention on the Control and Marking of Articles of Precious Metals (known as the Hallmarking Convention) is an international treaty between Contracting States, which aims to eliminate trade barriers in the cross-border trade of precious metal articles.
Signed in Vienna on 15 November 1972, the Convention came into force in 1975. Its text was mainly drafted and negotiated in Geneva and London, and Goldsmiths' Hall is widely considered the Convention's 'birth place'.
Participating States recognise that articles marked with the Convention's Common Control Mark (CCM) are of a legal fineness and can enter their territory without additional control or marking. The CCM is the first international hallmark accepted not only in the Convention's Contracting States but also in other countries, where it is recognised as a mark of quality.
The IAAO works closely with the Hallmarking Convention and held its own meeting at Goldsmiths' Hall the day after the Convention's meetings. The synergy is both practical and logical since the IAAO organised the round-robin inter-laboratory comparisons on behalf of the Convention. Participation in this type of programme is essential, not only for demonstrating competence in assaying; it is also useful when a laboratory is seeking accreditation to the international standards, such as ISO 17025: Competence of testing and Calibration Laboratories.
The Members of the Convention are Austria, Cyprus, Czech Republic, Denmark*, Finland, Hungary, Ireland, Israel, Latvia, Lithuania, Netherlands, Norway, Poland, Portugal, Slovak Republic, Slovenia, Sweden, Switzerland and the United Kingdom.
*including Greenland
Croatia, Italy, Serbia, Sri Lanka  and Ukraine are in process of acceding to the Convention.
The IAAO, an unincorporated organisation, now comprises more than 60 members from over 40 countries.  Not all members of the IAAO are members of the Convention.