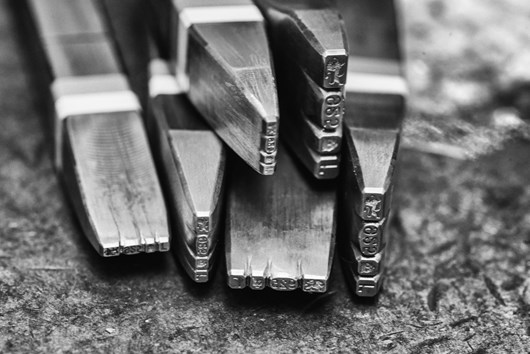 HM The Queen stressed in her speech on Sunday 5th April, the value of self-discipline and resolve - and expressed hope that, in the future, everyone would "be able to take pride in how they responded to this challenge".
This struck a chord with me – I am proud of how our teams at the Assay Office met the mounting challenges of taking in work to be assayed and hallmarked, and I am satisfied that our decision to stay closed is the best course of action, and one of integrity. As a London company with five sites across the Capital, I want to make sure our teams avoid public transport, can stay safe and stay at home. This is as much for their safety as it is for yours, our valued customers.
We are aware of how difficult this time is for you and other people in our trade and are very sorry that we have had to shut down the hallmarking service. To help our trade continue to be able to do business at this very difficult time, the Goldsmiths' Company has worked with the British Hallmarking Council to secure an agreement that, exceptionally during the crisis, silversmiths and jewellers can sell work that has not been hallmarked, provided that they register the sale and present the items for marking when the Assay Office reopens (details on the British Hallmarking Council and London Assay Office websites here). 
None of us have experienced a time like this before – as parents, children, employers, employees, makers, consumers, or citizens.  We have all been urged to be responsible for our actions and help one another. 
We will update you regularly with the outlook, and I encourage you to connect with the Goldsmiths' Company social media feeds as well as our own – there are lots of inspiring and stories being shared among our community about how people are coping through the crisis on #GoldsmithsStories and regular news about what we are doing to support the craft and trade. 
I: @thegoldsmithscompany 
F: @TheGoldsmithsCompany