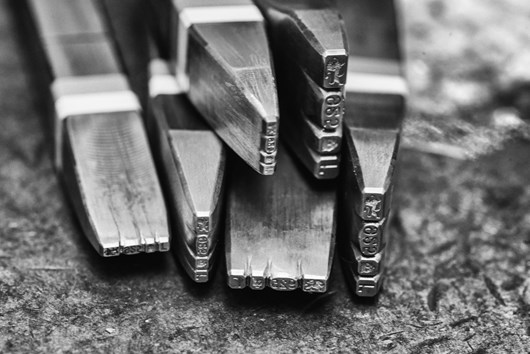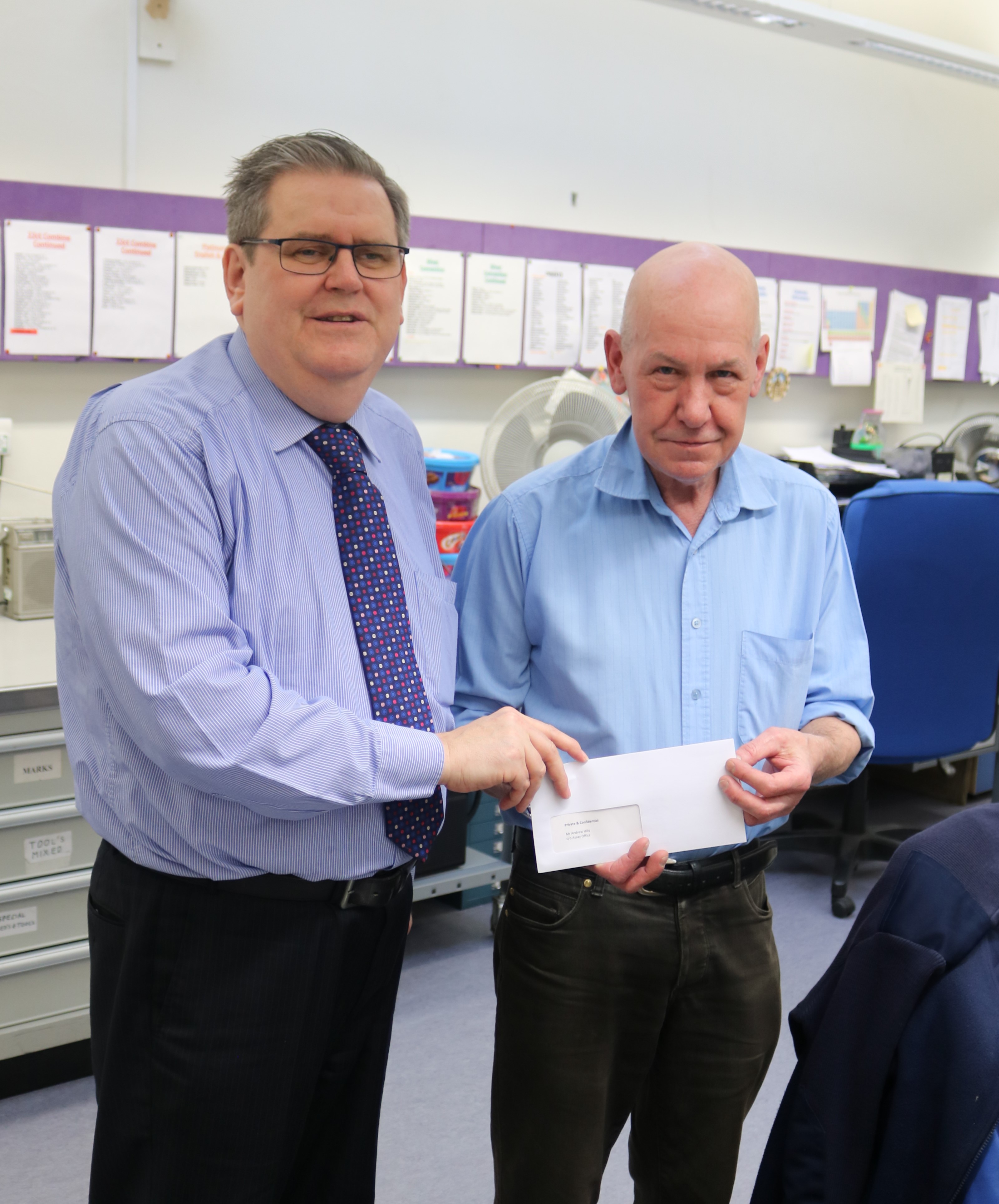 Andy Hills celebrated 40 years at the Assay Office earlier this month.
Dr Robert Organ presented him with his long service award in front of his colleagues.
Andy's greatest skill is applying large display hallmarks with the fly press, however his knowledge of every press method is immense and key within the team.  He frequently teaches newer members of staff the techniques and enjoys passing on his skills. 
Well done Andy on an amazing achievement!