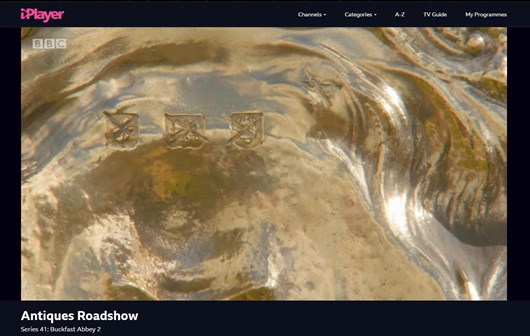 The Antiques Plate Committee, the internationally renowned body for adjudicating spurious silver articles, was mentioned by one of its Committee members on the BBC's Antiques Roadshow this Sunday. 
Alastair Dickenson examined a plate, and explained to its owner why the hallmarks have been crossed out - see image. 
Date letter F for 1761 has been crossed out as the Committee decreed that illegal alterations had been made to the piece in the 19th century.  As such, it now bears a full hallmark for 2018! 
Scroll along to 13mins for the segment. Watch here. 
Read about the Antique Plate Committee here.