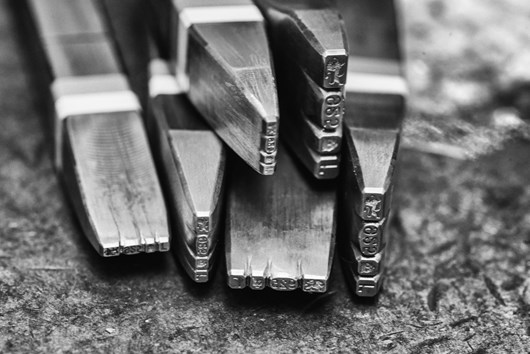 Earlier this month Alison Byne, Assistant to the Deputy Warden & Events Co-ordinator, and Charlotte Turner, Marketing Manager, travelled to York to visit foundation course students, and BA students studying Contemporary 3D Crafts.
They delivered a presentation which covered information on the hallmarking legalities and process, and the registration of a sponsor's mark. Over 45 full and part time students attended and posed a range of questions from how to select a sponsor's mark to how we hallmark mixed metal.
After the talk, tutor Phil Simpson proudly showed off the college's workshops which included facilities for blacksmithing, and glass making as well as silversmithing and jewellery making.
These workshops are part of our support for students. If you are a jewellery or silversmithing student or tutor at a college or university in the UK and would like us to conduct a free workshop, please email: charlotte.turner@assayofficelondon.co.uk