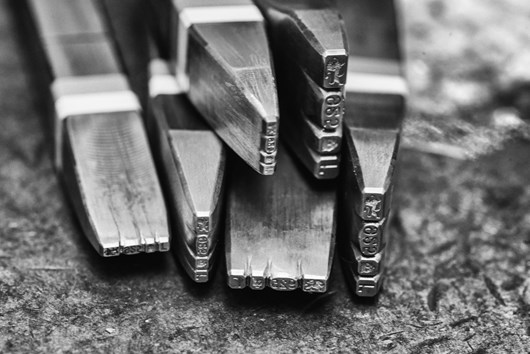 In February The British Hallmarking Council, of which the Goldsmiths' Company Assay Office is a member, conducted a national survey of businesses in the precious metal jewellery and silver sectors, to better understand attitudes towards hallmarking and to explore the impact of Brexit. The results will be used to inform how the Council can safeguard the provision and quality of assaying services and, where appropriate, advise the Secretary of State for Business, Energy and Industrial Strategy, on support for the industry through Brexit and beyond. 
 
We pledged to donate £1 to the Silversmiths and Jewellers Charity for every response received from our customers. Your participation was greatly appreciated - and raised £903.  The charity was established over 180 years ago to help those who have worked in the silversmiths' and goldsmiths' industry, together with their widows and widowers, who have fallen on hard times.
Jon East will present the findings at Goldsmiths' Hall at 11am on 26 April 2019.  Register to attend here.