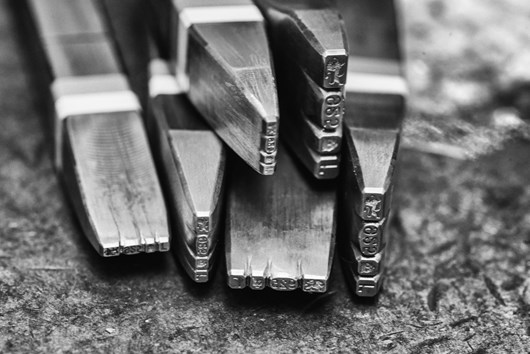 April has seen a high number of tour parties visit us at Goldsmiths' Hall - this month including groups from London Nadfas, The Hong Kong Society, The Royal Society of Chemistry, New Club of Ascot, Cambridge Decorative and Fine Arts Society, Cripplegate Ward Club, and of course our new registrants.
The tours can include a lecture, a history of the Hall and the Assay Office, a tour of the hallmarking floor including laboratory, and explanations of what each of the five marks in a traditional UK hallmark mean. 
After attending with a large group, the Visits Secretary of Cambridge Decorative and Fine Arts Society, wrote to Dave Merry who organises the tours saying: "I would like to say a huge thank you to you, your colleague Charlotte and Dr Robert Organ for making our Society's visit to Goldsmiths' and the Assay Office last Thursday truly memorable - already others are saying 'please may we go too'.
The presentation by Robert combined with the tours of the Assay Office, and a look in on the magnificent Hall all combined to give us an appreciation of the history, importance, range and complexity of the work of your Worshipful Company. Finally, a special thank you to you for all the help you gave me in setting up the visit – I much appreciated that."
If you would like to enquire about booking a group please contact Dave Merry by email.