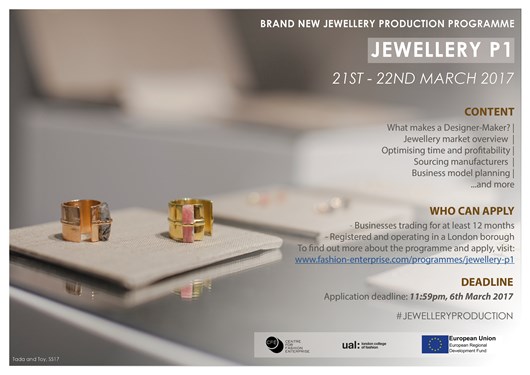 Are you interested in moving your designer maker business to the next level, but unsure how to go about it?
The Centre for Fashion Enterprise is a business support incubator with fully subsidised programmes for London based businesses.  Applications are open for their Jewellery Production programme.  
This  workshop course has been created to help small jewellery designer-maker businesses ready themselves to work with larger scale suppliers and respond to the changes in the jewellery market today.
Find out more at www.fashion-enterprise.com