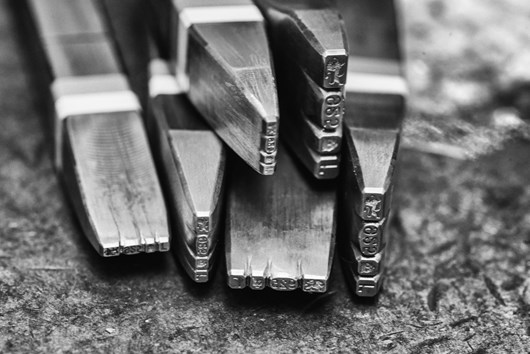 We are extremely excited to be launching a brand new competition at this year's Make Your Mark event.   
The Make Your Mark Awards will be open initially to apprentices, and current or recently graduated students of precious metal related courses in the UK, with prizes being awarded for the best design of a precious metal piece incorporating a UK hallmark within the design. Both artistry and the way that the hallmark is used will be considered by the judging panel.
The Awards will be presented at a special event on the first evening of Make Your Mark, which runs on Tuesday 1st and Wednesday 2nd November. Make Your Mark is in its third year and is fast-becoming the go-to industry event for students on precious metal courses in the UK. This year's Benchpeg Awards will also be presented on the same evening.
More information and details on how to enter will be available shortly. Entries can be in the form of designs, models or finished pieces and there will be an exhibition of entries at Make Your Mark. There are some fantastic prizes on offer, so make sure you don't miss out on this amazing opportunity!