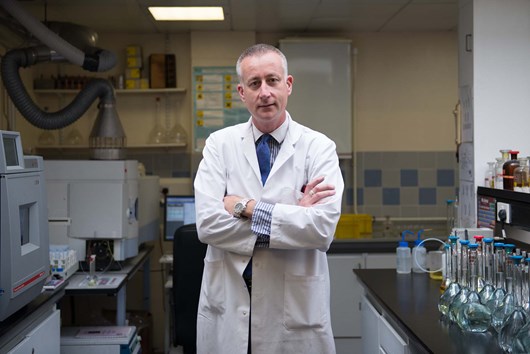 Laboratory Manager Chris Walne attended the India International Gold Convention this month.
The city of Agra, home to the iconic Taj Mahal, hosted the 4 day event which focused on the challenges facing the Indian gold market with particular reference to traders, bullion dealers, jewellers and assaying techniques.
400 delegates from all over the world attended, and there was much interest in the technical aspects of assaying gold bullion which was Chris' main topic of discussion.
The Indian trade has fragmented regulations, and when coupled with a lack of expertise in hallmarking this naturally effects the confidence in the accuracy of the results. It is estimated that 15% of all goods could be below the quality they are being bought or sold at - in a huge market like India, this is a large problem.  
A detailed discussion took place on the reform the Indian system of hallmarking and assaying based on the UK model of accreditation with UKAS and ISO 17025.
Chris says "I was able to learn a lot about the trading of gold and the fact that it is estimated India has the same gold reserves as Australia but cannot access it due to government regulations. Also, it was interesting to understand the way Indian people treat gold as a personal investment, so tend to buy what they can afford when the price is low and then stockpile it for years. This mindset makes difficult for the scrap industry to generate trade as very little new gold is able to get into the system.  Its fascinating to see the development of the industry in India, and how our systems as world leaders influence this."