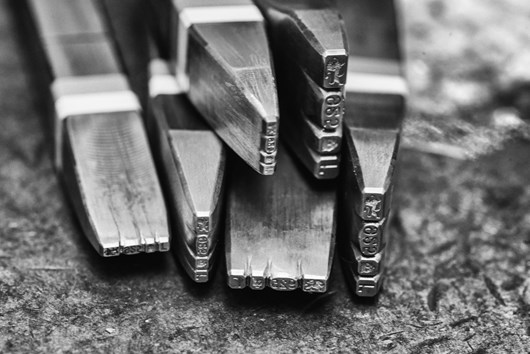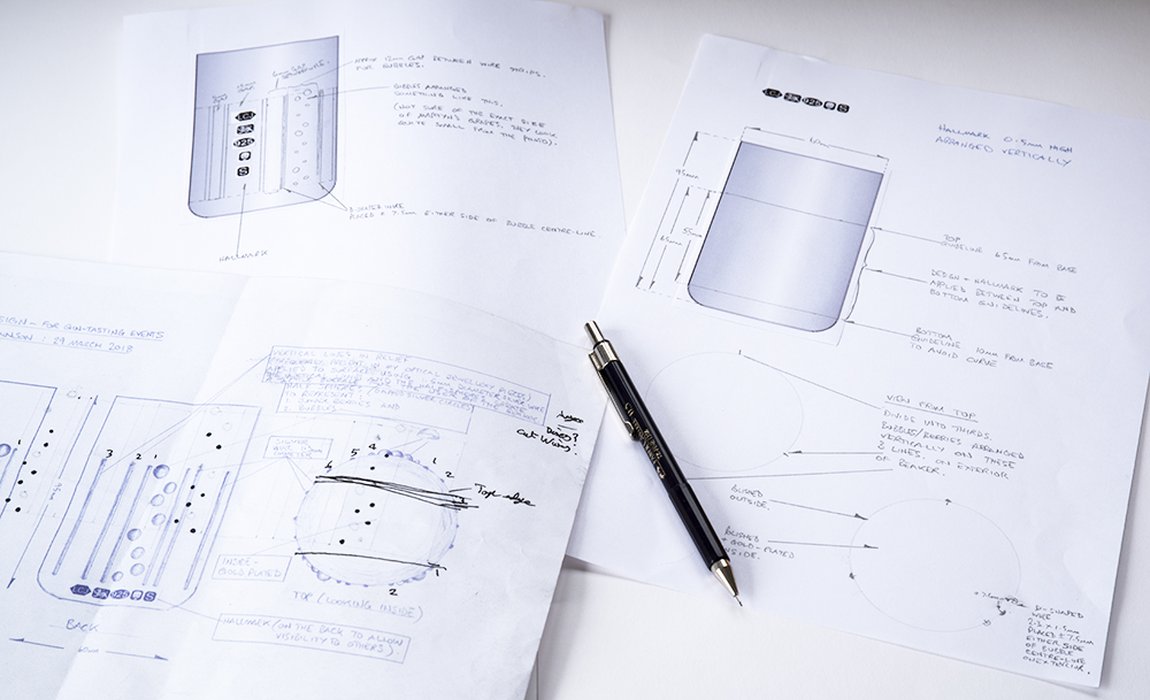 Jeweller Christine Johnson took up the challenge to create and make a design a beaker for the Goldsmiths' Centre's Made For The Table exhibition.
It featured a vertical display hallmark amongst "bubbles" of silver.
Read her story here. 
Juniper Bubble beaker is inspired by gin and Christine's love of geometric lines and repetition.  Three columns of silver beads are positioned in thirds around the beaker; the smaller beads represent rising bubbles and the largest bead at the top of each column symbolise a Juniper berry.
The bubbles are a reference to the familiar method of serving, with tonic, and the berries reference the source of the flavour.  Read more here.