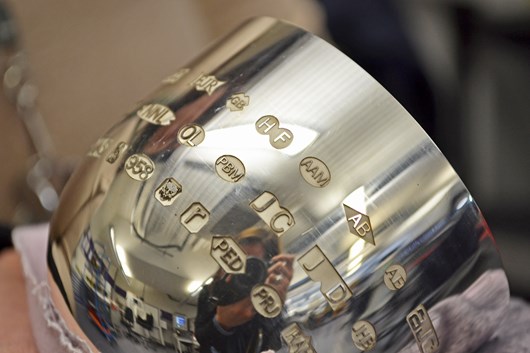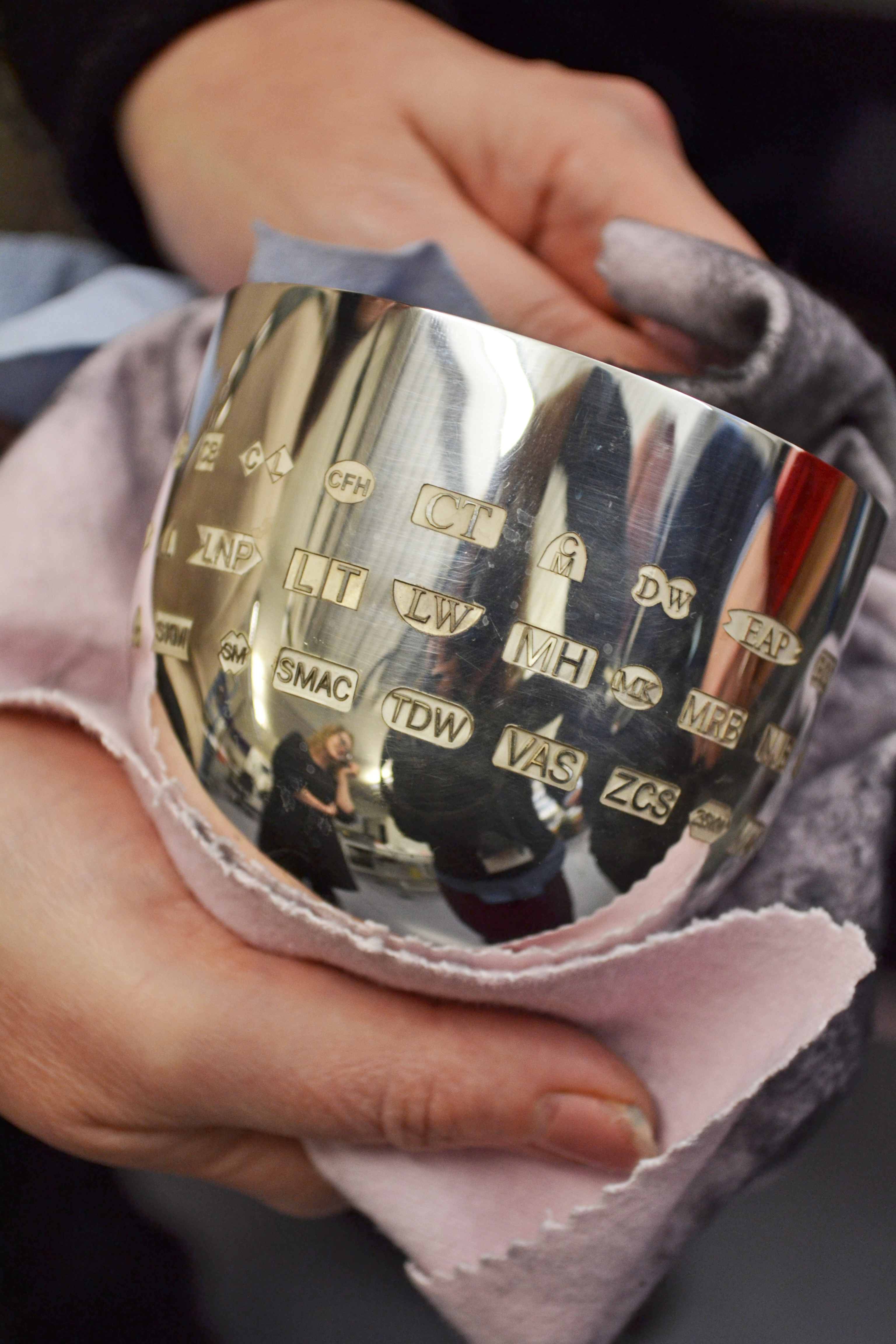 Charmian Adams is an avid collector of applied arts and has been an active supporter of Contemporary British Silversmiths for a number of years. Her passion for silversmithing is exemplified by sponsorship of their annual New Designers Award which is presented to a silversmithing graduate with the aim of supporting the future of silversmithing. 
Her 80th birthday was marked by the creation of four silver tumblers featuring the sponsor's marks of all contributors. Each of the UK's four assay offices applied these by laser  - Sheffield and Edinburgh both applied 14 sponsor's marks, Birmingham applied 12, while here in London we applied 62 around the full circumference.
It was an enjoyable project for our Laser Technicians to work on - challenging for the number of marks, and angles with which the laser needed to cut. 
Mary Ann Simmons who organised the project said "The Assay Offices have been fantastic in their enthusiasm and support.  I would like to thank Birmingham, Edinburgh, London and Sheffield Assay Offices.  The Assay Masters, the staff members involved in helping to organise this, and staff from the laser marking departments were wonderful to deal with and the results superb!"