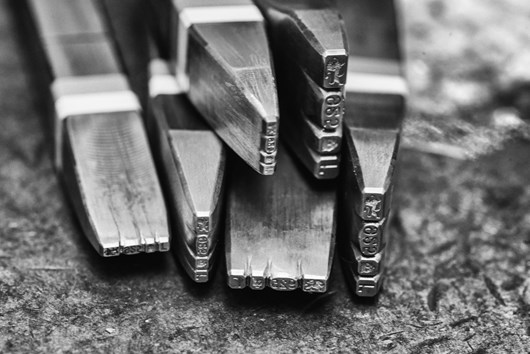 "Pleasure in the job puts perfection in the work" – Aristotle
There is no one quite like Dave Merry and few people who love the job as much as he does. After 45 years at the Goldsmiths' Company Assay Office, Dave is our longest serving member of staff.  He began working here as an Apprentice in July 1971 and earlier this month, he was made a Liveryman of the Worshipful Company of Goldsmiths. The honour was bestowed on him by the new Prime Warden, Michael Wainwright. This was Michael's first Livery ceremony, just a week after his appointment, and Dave's family and friends were there to see him in his livery for the first time.
Dave was asked to say a few words at the ceremony and said he was delighted to receive such recognition for his services to the Company. Although he is no stranger to Awards, Dave says that this honour is the 'pinnacle' of his working life.
Congratulations Dave we are all very proud of you!