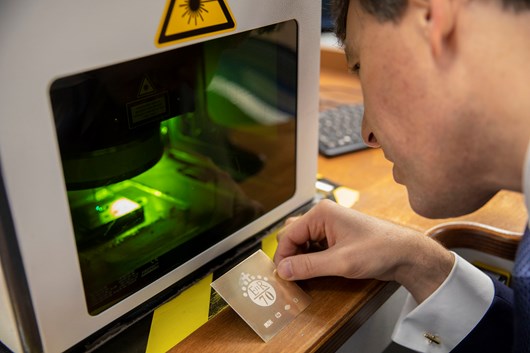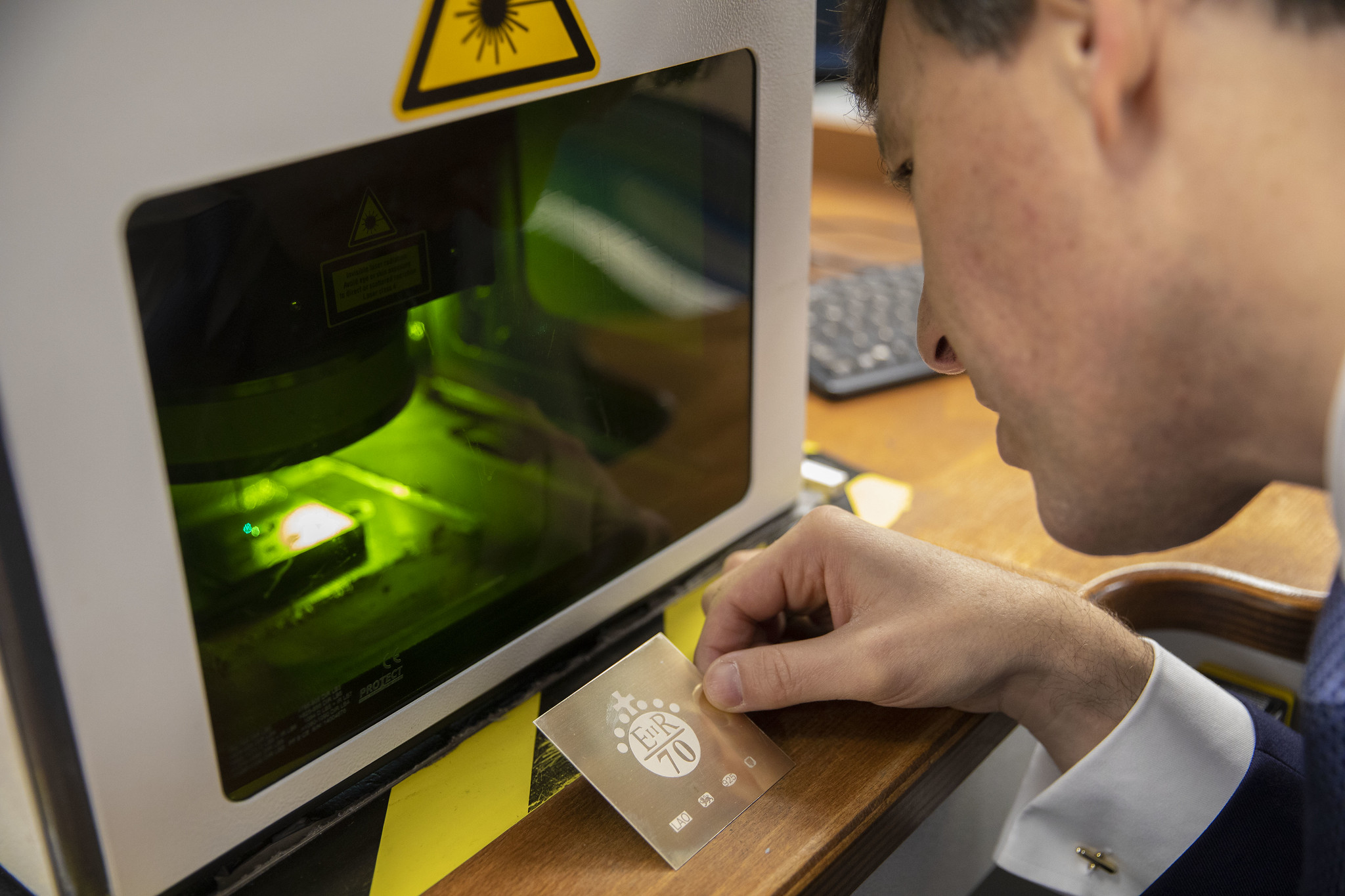 19th November 2021 marked the day of the Verdict of the Pyx. The Verdict follows on from the Trail of the Pyx where the nation's coinage is counted and sent off for testing by our team at the Assay Office. 
The Verdict decrees whether the coins have passed testing and are fit to either go into circulation or be sold. The above image shows the standard weights that each coin is trialled and weighed against. The tiny wires are the tolerance - this is the amount of weight that each coin can differ from the standard.
This tradition sees Goldsmiths' Hall turned into an official court of law. The Trial and Verdict of the Pyx is a centuries-old tradition that will continue to carry on for as long as we carry coins in our pockets.
Pictured is John Glen MP Economic Secretary to the Treasury examining the hallmark with Platinum Jubilee commemorative mark that he applied when he visited the Assay Office on the day of the Verdict. He attended on behalf of Rishi Sunak, Chancellor of the Exchequer.