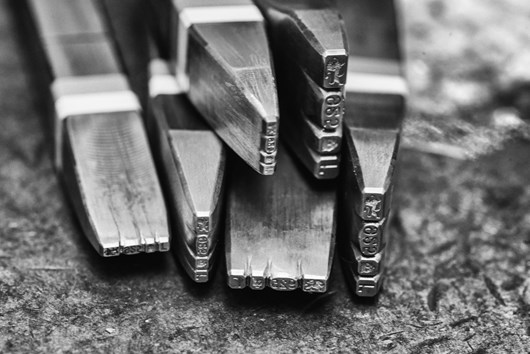 'Every Mark Matters' at the Goldsmiths' Company Assay Office, and the phrase has been chosen as our fitting new strapline. 
"It really hits the nail on the head of our motivation here at the London office" says Dr Robert Organ, Deputy Warden. 
"Every mark we apply for our customers is hugely important to us from a tiny laser mark on an earring post, to a hand struck large display mark on a sporting trophy.  Each of the five marks within the UK full traditional hallmark has a meaning and matters intrinsically.  Every mark applied since 1300 matters to the trade. And every hallmark applied matters for the consumer where it tells the story of the piece and guarantees the fineness of the metal."