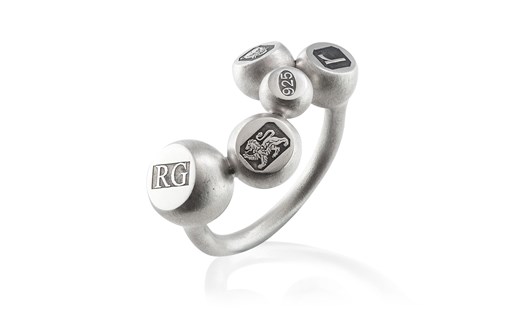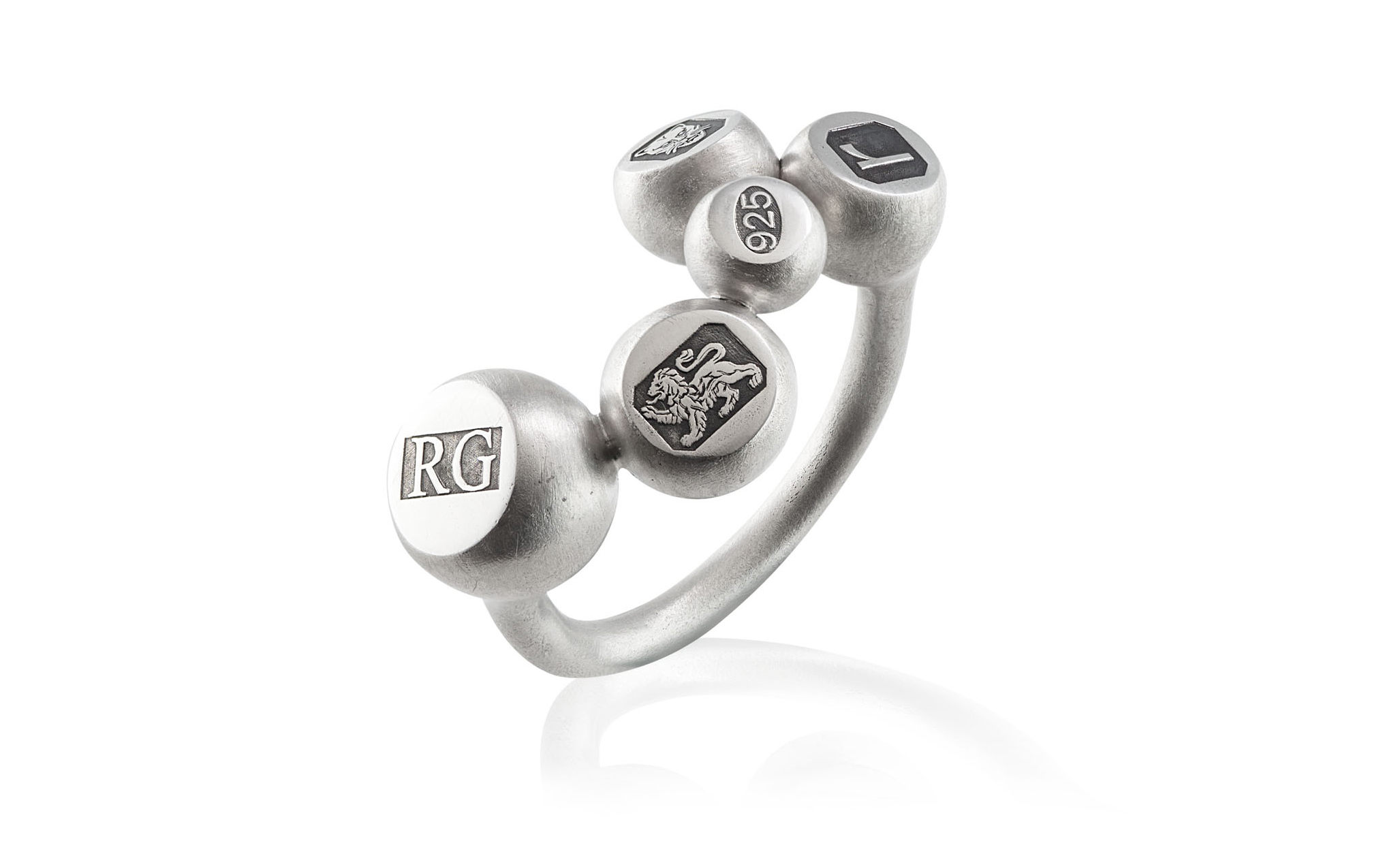 Roxanne Gilbert was announced as winner in the Jewellery Category at our inaugural Make Your Mark Awards in November 2016.  
Her silver Five Facets Ring (pictured) won over our judges who were looking for imaginative use of the hallmark.
The Full Traditional UK Hallmark featured prominently on the flattened surfaces of the ring's rounded clusters. As such, the piece was voted as an exemplary expression of the creative use of the hallmark - making it an integral part of the design.
We are thrilled to hear that the design has been winning fans overseas - Roxanne posted to Instagram about its success across the pond
She says, "I have Instagram followers from all over the world and often get enquiries through this channel. After winning the Make Your Mark Award I had quite a bit of interest in my Five Facets ring from people further afield - I would say the hallmark is certainly very desirable.
When buying online you have slightly less control over quality too - the hallmark obviously provides that additional assurance. I'm planning to create a small capsule collection of pieces inspired by the five facets ring this year so watch this space!"
Plans are underway for the fourth Make Your Mark event - the UK's biggest careers event for apprentices and students of jewellery and allied trade.