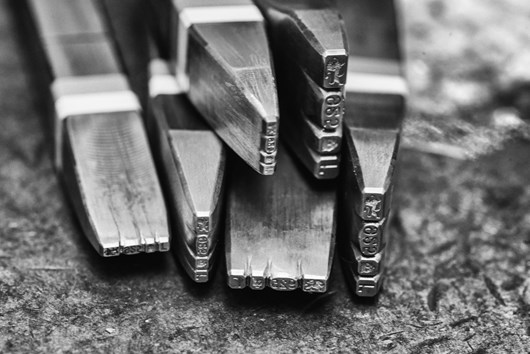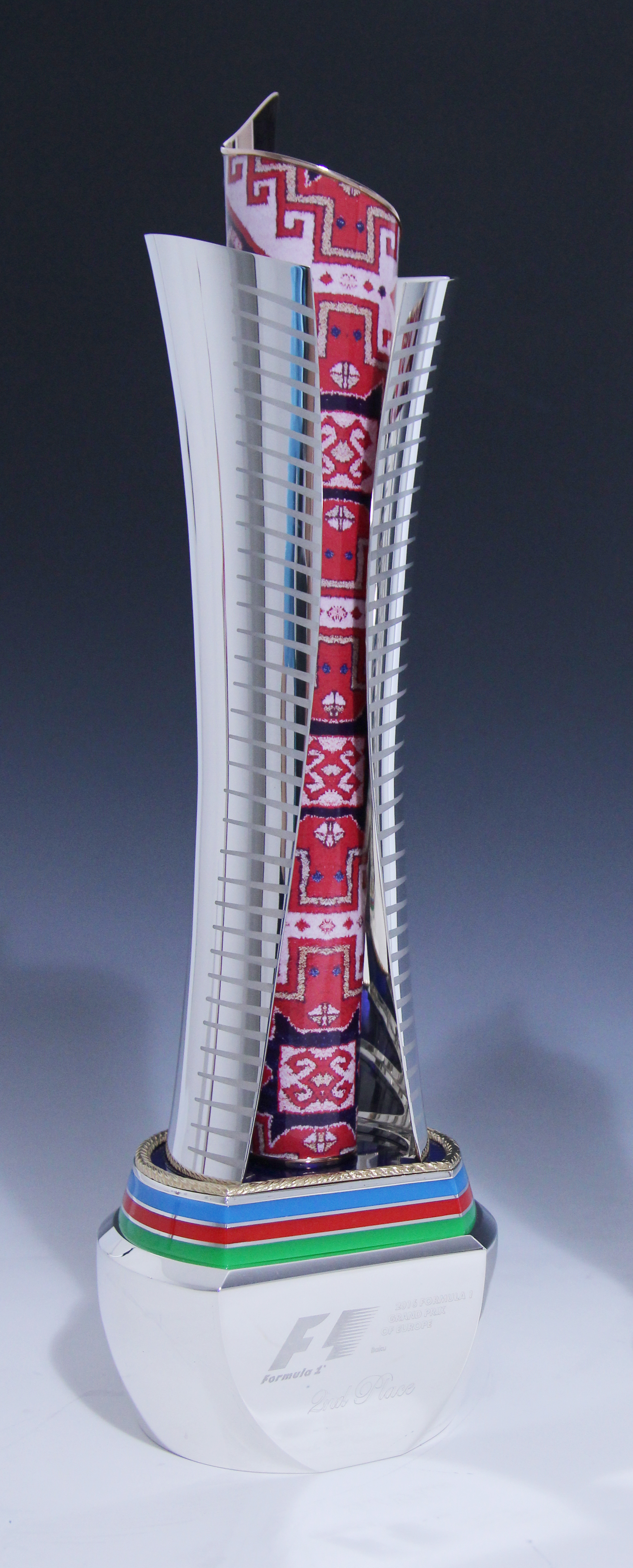 Every now and again, we receive something really unique and exciting on the production floor. Recently, we had the privilege of testing and hallmarking the 2016 Formula 1 Grand Prix of Europe trophy.
The newest race in F1 took place in Baku, Azerbaijan, and four sterling silver trophies were especially designed by Fox Silver to reflect the country's cultural heritage and identity through artistic interpretations of the national elements of Fire, Wind and Water and the concepts of Unity and Progress.
The winner's trophy design depicts a traditional carpet wrapped in a silver column, positioned and engraved with a red inner gold plate to give the appearance of a flame, the symbol of Azerbaijan. The columns sit on an enameled sea, representing the Caspian Sea, with a gilded laurel border denoting victory. Resting on the silver base, three coloured rings denote the national flag with the F1 logo inscription facing to the front.
Fox Silver is a design-led precious metals manufacturing company established in 1982 by Richard Fox, after completing his Master of Design in Silversmithing from The Royal College of Art. The company is run by Richard with Serena Milton, a graduate of Camberwell College of Art. Richard is also a Member of the Court of Assistants of The Goldsmiths' Company and Chairman of the Antique Plate Committee.
Please click here for more information and images.