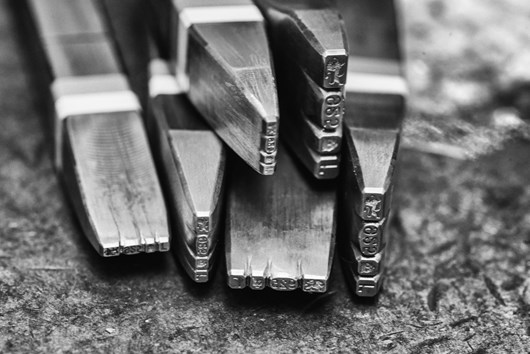 We are really proud to have featured twice in BBC TV shows again this month, 'Heir Hunters' and 'Antiques Uncovered'. Our Head of Training, Education & Trading Standards Liaison Dave Merry was interviewed, and you also catch sight of expert handmarkers Terry Dack, Sam Love and Robert Grant at the bench.
Our wonderful Mr Merry was filmed for 'BBC Antiques Uncovered' with Dr Lucy Worsley and Mark Hill. Mark visited the Assay Office where Dave gave him a tour and showed him the historic processes we use. 
The feature followed an excellent discussion on Georgian and Victorian silverware.  
Dave was also featured in 'Heir Hunters' - the production team were trying to track down ancestors of a family with links to Chester Assay Office (which closed in 1962), so Dave was consulted on the history of assaying. 
Both are set to be repeated on iPlayer so keep your eyes peeled!