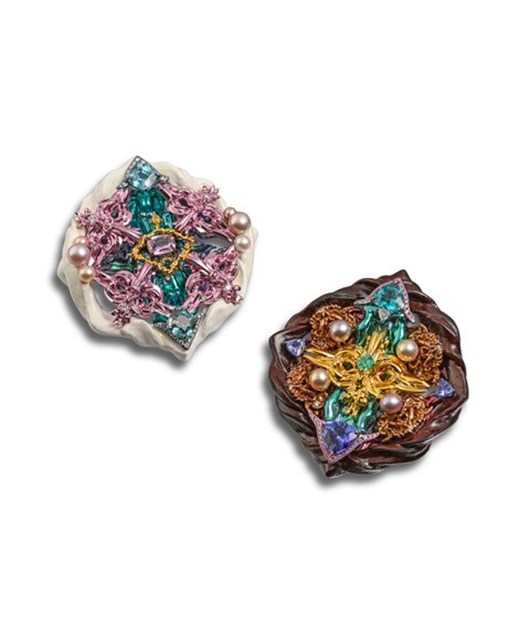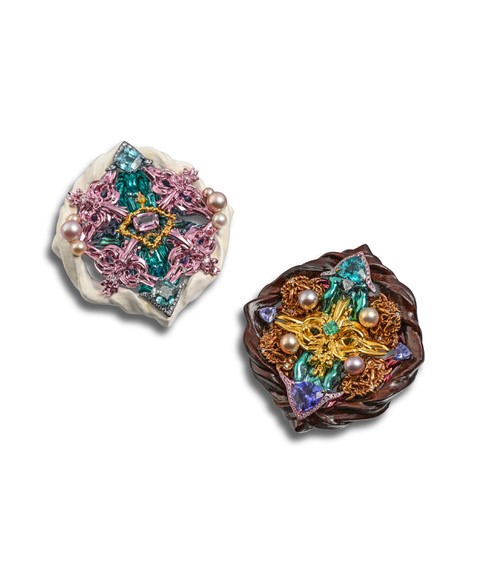 We are proud to sponsor the Technological Innovation Award in the Goldsmiths' Craft and Design Council Competition.  A silver award was presented at the ceremony on 17 May 2021 to Gearry Suen.
The brief asked designers to enter 3D pieces that demonstrated technological innovation in creative design:  "This special award celebrates the use and contribution that technology is now playing/making in our profession. The winner of this exciting prize will have demonstrated innovative use of technology through the production of 3D jewellery, smallwork or silverware. The winner will receive a cash prize and also be entitled to free registration and a hallmarking punch at the London Assay Office."
On Instgram Gearry wrote, "The experience of examining this piece is said to be like opening a treasure box"
Richard Fox, Prime Warden - The Goldsmiths' Company.

Our Conversation Earrings won the prestigious Goldsmiths' Company Award, one of the highest accolades at the UK's very own "Jewellery Oscars". The piece also won a further 3 awards and secured 2 nominations across a variety of categories including Laser Technology (Gold Award) @alphalasergmbh, Precious Jewellery (Gold Award) @jewellerylondon, and Technological Innovation Award (Silver Award) @theassayoffice

We are thrilled that our concept of merging art, technology and jewellery is gaining momentum and recognition from leading experts in the art and jewellery industry.

We would like to express our sincere gratitude to @gcdcawards, @thegoldsmithscompany for their consideration, high-quality organisation and event. Watching the live stream was a great pleasure! Also a sincere thank you to all the sponsors for supporting this important event, even when done digitally. @rachaeltaylorgram

Looking towards the future, we will continue to challenge art jewellery through design, technology and craftsmanship. It is our mission to push beyond the boundaries of what is thought possible. Most of all, our aim is to create wearable art, art jewellery."