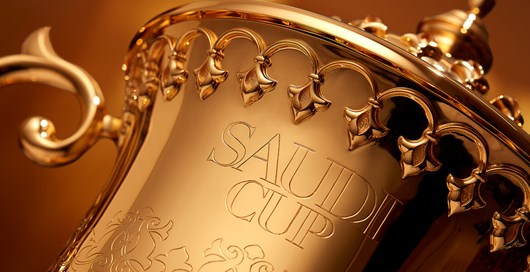 Last month we hallmarked the Saudi Cup by Garrard - it was awarded at 'The World's Most Valuable Horse Race' at the King Abdulaziz Racetrack in Riyadh on February 29th. 
"The Cup stands over a metre tall, its height helped by a triple-tiered base on which will be inscribed the victors' names, this year and in years to come. Commissioned by His Royal Highness Prince Bandar bin Khalid Al Faisal, the chairman of the Jockey Club of Saudi Arabia, it combines His Royal Highness's design ideas with Garrard's renowned craftsmanship and exceptional quality. Its making has involved no fewer than seven individual intricate processes, each carried out by one of Garrard's master silversmiths over hundreds of hours." Read more background on the Garrard website.
The short video shows Candice laser-hallmarking the trophy.