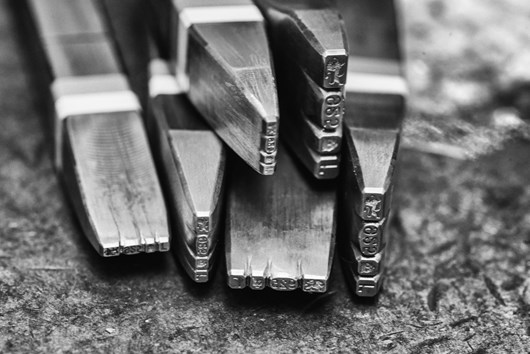 Illustrator Evelyn Rowland has created wedding anniversary cards using the traditional fineness symbols of a hallmark. The lion passant, representing silver, has been used on the 25th anniversary card, and the crown, representing gold has been used to celebrate a 50 year anniversary.  She has a series of paintings of precious stones to illustrate the other milestone anniversaries. 

Evelyn is familiar with the trade and remembers it with fondness.  She says: When I left school, I worked as a sales assistant at Jackson's, a family owned jewellery shop on Watford High Street. There, names like Cropp & Farr, Trevor Tyler, and Fred Ullman became like relatives I made tea for, when they (or their reps) came to call.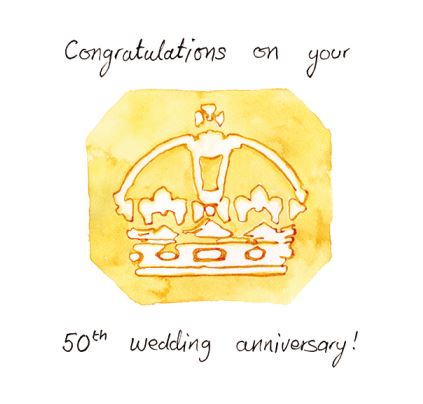 A few years later, I was back in the business again, this time working on the trade counter of D Pennelier & Co, a bullion dealers, who, back then, inhabited 28 Hatton Garden.
Anyway, these traditional standard mark cards were the last two I painted in the anniversary set. The idea presented somewhat of a difficulty, in that there is no such thing as 'a gold' or 'a silver', unless they are nuggets of course. So what I needed was an appealing design that would be pretty much self explanatory. Eventually it came to me. What says gold and silver beyond reasonable doubt? Hallmarks!

Take a look at the cards and more of Evelyn's work here.