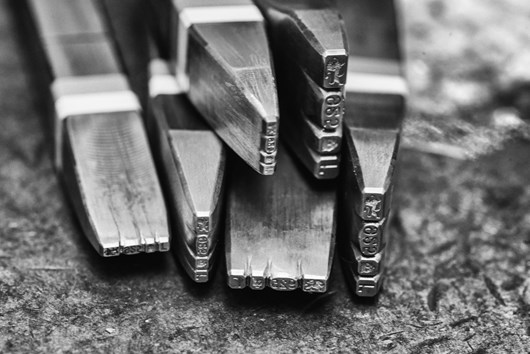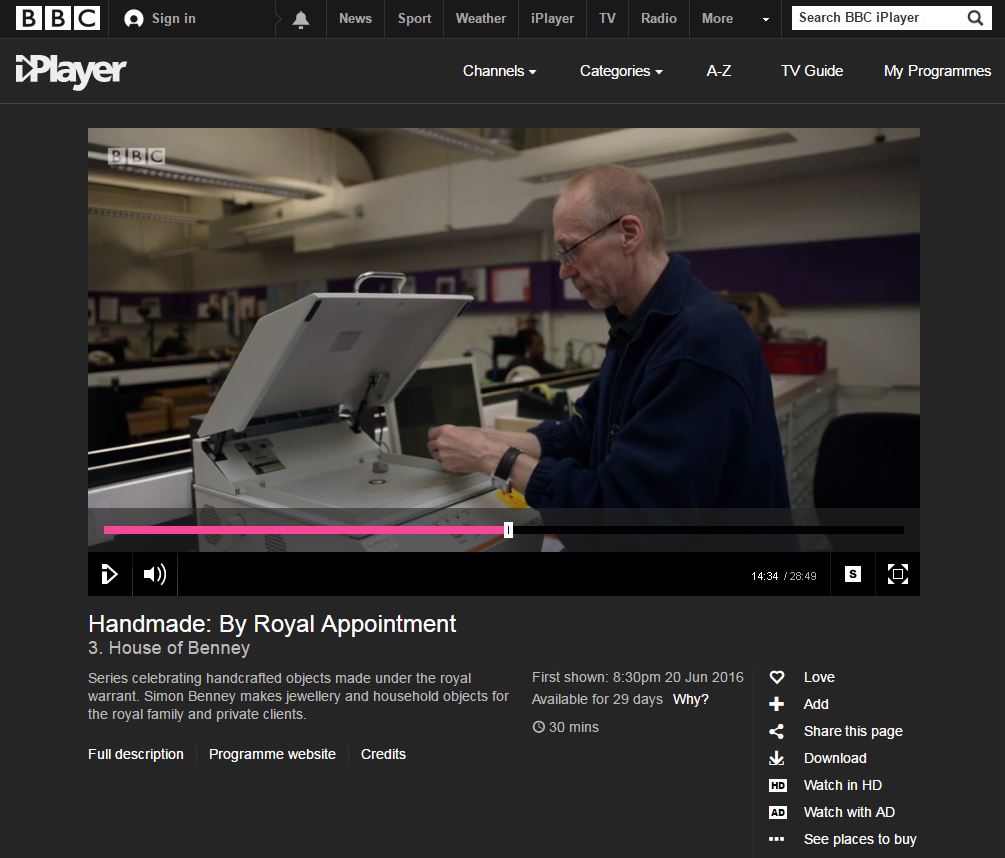 BBC Documentary Features The House of Benney
Goldsmith, Simon Benney has been featured in a new BBC documentary series, 'Handmade: By Royal Appointment'. Simon, follows in his father's footsteps and makes jewellery and silverware for the Royal Household. 
The documentary follows the making of an engraved, gold and diamond pendant, featuring Simon's trademark enamel finish, using techniques his father, Gerald Benney, learnt from Fabergé.
As part of the programme, the BBC crew visited the Assay Office with Simon to follow the hallmarking process for his piece. You can view the documentary online for another three weeks.