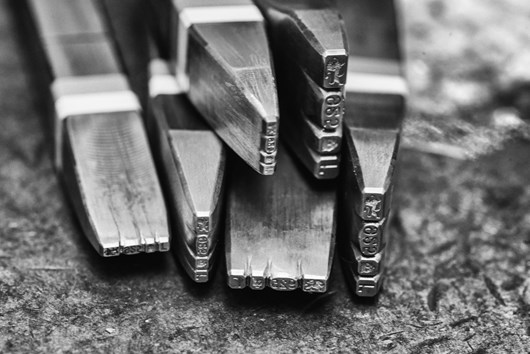 On 31 October and 1 November, Goldsmiths' Hall will host Make Your Mark, the UK's biggest careers fair for apprentices and students of jewellery and allied trades. Following the huge success of the events in 2014, 2015, and 2016 the event will deliver even more inspiration, advice and networking opportunities.
We are thrilled to announce Harriet Kelsall as keynote speaker.  She will describe her story starting a creative business from start-up stage to present day - Harriet is one of the most respected bespoke designers and business trailblazers working in the UK jewellery industry today.
She is the 2016 HSBC Forward Ladies Retail Business Woman of the year, was Everywoman's "Retail Woman of the Year" in 2011, one of the IoD Director Magazine's six "Women who have most changed the business world" in 2014 and is a Freeman of the Worshipful Company of Goldsmiths and of the City of London.  She is the vice-chairman of the National Association of Jewellers and a non executive director for both the Responsible Jewellery Council and the British Hallmarking Council.
She founded her business – Harriet Kelsall Bespoke Jewellery - in 1998 and since then it has grown to be one of the most highly regarded UK jewellery companies with many national and international awards to its name, most recently the 2016 national Bridal Jeweller of the year award.  
As an innovator, she has revolutionised design within the jewellery industry, triggering an explosion in bespoke jewellery with her "Real design for the High Street" concept store in central Cambridge. 
Harriet is passionate about helping creative business flourish and is writing a book about how to start a one.  She mentors other creative start-ups and as a successful dyslexic, she is in an inspiration to others whose talents lie in creativity.