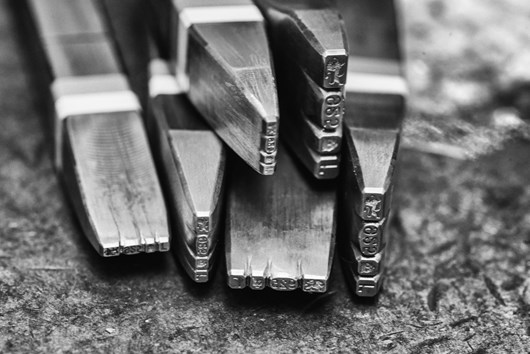 Jemima Carter-Lewis has worked for the Goldsmiths' Company within the curating department, and is now part-time here at the Goldsmiths' Company Assay Office. She studied painting and printmaking at the Glasgow School of Art so the rest of her week is spent at her studio in London. 
This month The Fitzrovia Gallery exhibited a collection of her recent work which received a rapturous reception. 
The show was described as "a love letter to London - a celebration of architecture and London life that is ever changing".  Jemima explains that her current work, which features buildings and nostalgic scenes, "develops a process of recapturing the feelings on first observation, building up in layers and repeating the image with washes of oil and Indian ink, then drawn over, copied mono-printed and re-worked."
Look out for her illustration of the London hallmark featuring here in the coming months.