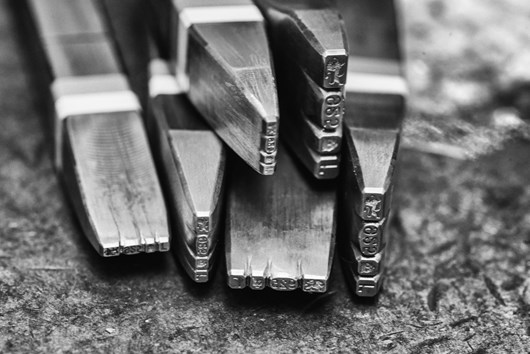 This month, Kevin Bowles has moved from his role as Heathrow Sub-Office Manager to Production Control Manager.
This means he will oversee production at all of our sites across London - Goldsmiths' Hall, Greville Street, and Heathrow, plus our two private hallmarking facilities within Graff, Mayfair and Allied Gold, Dalston.
He brings 42 years experience to the role, having started work for the Assay Office in 1979 as an apprentice.
He says "having oversight of all of the offices is incredibly valuable.  Each office is its own environment with differing peaks and troughs of work. Packet size, quantity of packets received, and services requested are unique to each location.  It's my responsibility for making sure that each works efficiently and correctly.
With the new layout to our facility within Goldsmiths' Hall, and COVID restrictions easing, I will be focusing on improving the turnaround time for your packets."