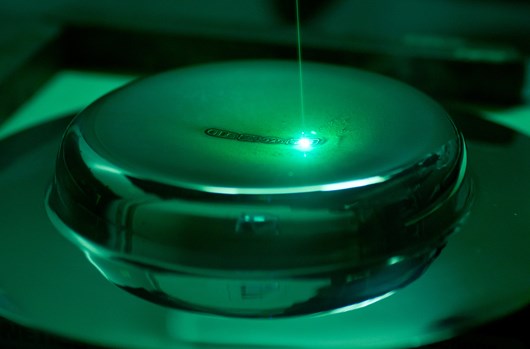 Our laser machines cut both your hallmarks and your engraving requests, and naturally we must prioritise hallmarking over requests for lettering and logos. 
Our data shows that moderate and complex bespoke laser engraving requests add considerable time to the average turnaround of our hallmarking service. 
We need to quicken our turnaround times and increase our capacity to apply laser cut hallmarks – as a result we will only apply simple laser engraving requests from 1 April 2022.
What is a simple laser engraving? 
Engraving which is:
one logo, or a small quantity of characters, e.g. for carat weights, stock/SKU numbers, date, name or initials – no sentiment engraving, paragraphs, multiple words
applied in 1 application per item 
applied in 1 straight line in 1 area
a logo or characters 6mm maximum in height (note that an increase in height will increase the width, so we will apply the request at a smaller height to suit the width available, allowing us to apply your request in one application unless this makes the text too small in our opinion
applied to a flat surface at a maximum width of 60mm
applied to a curved surface at a maximum of 5-8mm wide on average, range will depend on curvature
arial or times new roman font for characters
Please note if your request doesn't meet these criteria, we will return your item and you will not be charged.