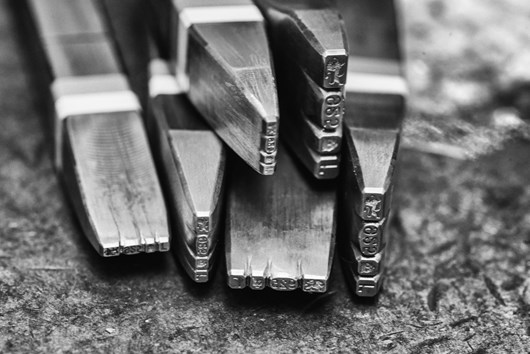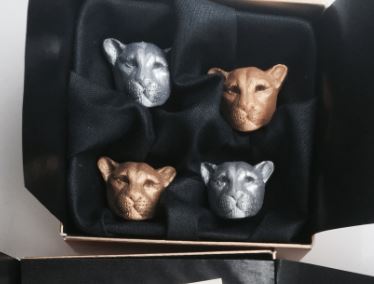 When Silversmith, Shannon O'Neill, was commissioned by The Goldsmiths' Company to make 60 small bud vases to be given out as gifts at a special dinner, she decided to sculpt a leopard's head as the main focus for the vase.
It was serendipity that she was also commissioned to put together 120 boxes of bespoke Artisan chocolates for The Goldsmiths' Company, using the leopard head design. She had already begun working with Award winning Chocolatier, Duffy, and was able to put her newly sculpted leopard's head to an altogether different use.
We think her chocolates look amazing and bet they taste grrrrreat too! You can view more images and find out more about the project here.