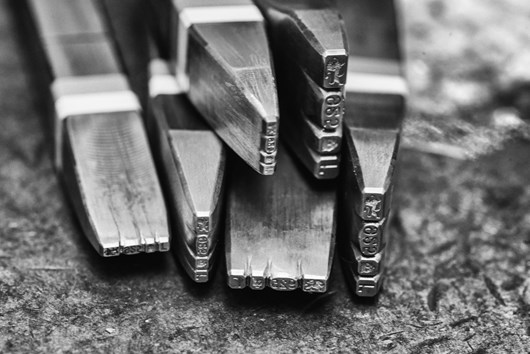 For the first time this year, the Make Your Mark event will offer visitors the opportunity to book places on one-on-one Surgeries with industry experts and young designers.
The Surgery sessions, which will take place throughout the two days, will be provided by specialist jewellery and watch communications agency FACETS PR and will offer visitors the chance to speak to industry experts on a one-to-one basis on subjects including PR, social media for business and how to communicate with press to secure coverage. There will also be a team of young designers available at the Surgeries, who can give the attending students a realistic insight into making a career from jewellery design and top tips they wish they had known when they were starting out.
Make Your Mark will take place at London's Goldsmiths' Hall on Tuesday 31st October and Wednesday 1st November 2017. It is a completely free event open to anyone studying on a UK-based precious-metal-related course (full- or part-time), whether at degree level or on a short adult education or private tutored course.
Led by the Goldsmiths' Company Assay Office, and supported by the Goldsmiths' Company and the Goldsmiths' Centre, Make Your Mark provides a packed programme of fascinating talks from leading figures in the trade, live demos, careers advice and the opportunity to talk to a wide variety of suppliers and industry organisations, as well as experts from the Goldsmiths' Company, Assay Office and Goldsmiths' Centre who will be on hand to offer friendly advice on hallmarking, internships, grants, and training opportunities.
Entry to the event is free and tickets for talks and places in Surgeries will be available on the day.
Dr Robert Organ, Deputy Warden of the Goldsmiths' Company Assay Office, said of the Surgeries: "The sessions are another great addition to our Make Your Mark event offer. Each year we strive to offer something new and give the best advice to those entering the trade. The subjects of the Surgery sessions are entirely led by those attending, and can cover whatever they need addressing most."
Shortlisted entries for The Make Your Mark Awards will also be on display throughout the event. Winners will be announced at a special VIP evening reception at Goldsmiths' Hall on Tuesday 31st October.
If you haven't already booked to attend Make Your Mark, please do so here!