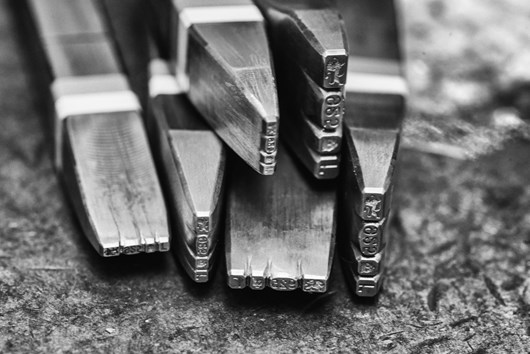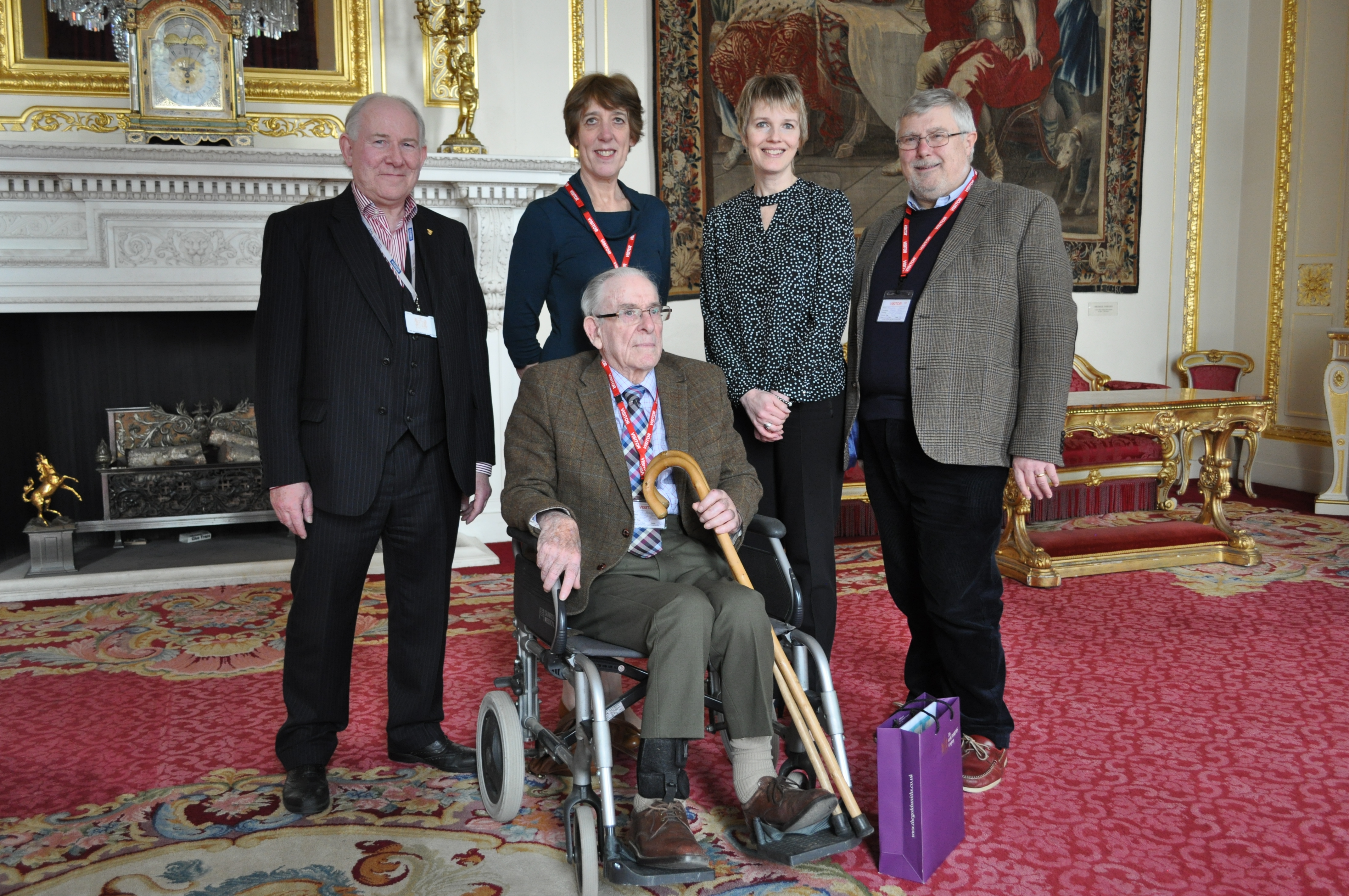 On 1st April, ninety one year old Mike Herbert visited Goldsmiths' Hall for a special tour, and remembered how things were when he first registered with the Assay Office sixty one years ago. 
Mr Herbert got in touch with our Registration Officer Karen Green to enquire about renewing his registration after friends and family encouraged him to return to his bench and start making again.
Mike was a metalwork teacher in Camberwell, and first registered with us on 31st March 1955. During his visit to us he recalled how back then, registrants were asked to an interview with the Deputy Warden of the time, Mr Forbes, before being permitted to receive their Sponsor's Mark.
Over the years Mr Herbert had collected images of each of the five marks in his hallmark and sent Karen some photographs of them displayed in his retirement home. Karen says "I loved to hear that Mike is still making, and how the other residents call by to see what the current project on his workbench is, so I invited him to Goldsmiths' Hall for a wander down memory lane with me! It seemed only fitting that we should give him a copy of Mr Forbes' book and show him behind the scenes of the Assay Office."