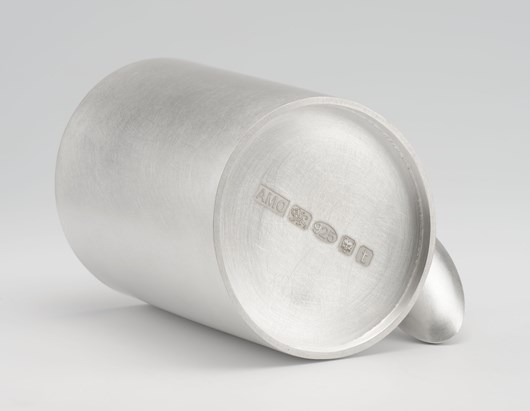 As New Designers launches, The Goldsmiths' Centre' caught up with Alex O'Connor a year on from making her debut at the show in 2017.  This year she will be exhibiting within the One Year In area of the event.  Here she describes what it was like getting her first piece hallmarked by us - a milestone for any jeweller or silversmith.

I got my first piece hallmarked was when I was a student. I went to Make Your Mark, got signed up and had a chunky forged chain hallmarked. The hallmark was tiny but I was so excited to have it!
I still get a real buzz from seeing that London Assay Office Hallmark on my work.  It feels very special to be a part of that continuity that goes over 100s of years. No matter how diverse the work that all the makers do, they are unified by the hallmark and that family.
I get most of my work laser hallmarked now. The Assay Office are amazing. I live miles away and deal with them by post and they turn the work around so quickly. I just think the service is great.

Image shows 'Elliptic Beaker' a commission for the Goldsmiths Centre for gin tasting beakers.  Read the full interview here.