A new series of photographs taken in various countries across the world will be exhibited at Four Corner Gallery this June.  Deputy Warden Dr Robert Organ's Global Stories project highlights the importance of rituals – work, religion, leisure etc - to give a structure in all countries and cultures. 
The theme arose from attending and recording pre-planned events over 10 years, plus happening upon events and occurrences during travel.  The rituals documented are and full of contrast, such as rich and poor, work and leisure, formal and informal, dynamic and static, pleasurable and habitual.  Whenever appropriate, humour or the surreal is used to augment the story-telling.   Humour is also used extensively in the titling of the photographs. 
The principal challenge was always to capture the "decisive moment", as expressed by the great photographer Henri-Cartier Bresson, such that the "photograph was part of the event itself".  However, equally important to the photographer was ensuring that the aesthetic appeal of the photographs, in terms of composition, timing and capturing movement, was robust.  
Dr Robert Organ says "The concept of Global Stories finds analogy with the term "compressed file format" used in recorded music.   The photograph, a visual image taken in a fraction of a second, like the compressed file, contains all of the information that is required to recreate the whole.   The key difference is that the imagination of the onlooker is required to rationalise the time, place and circumstance to complete the story."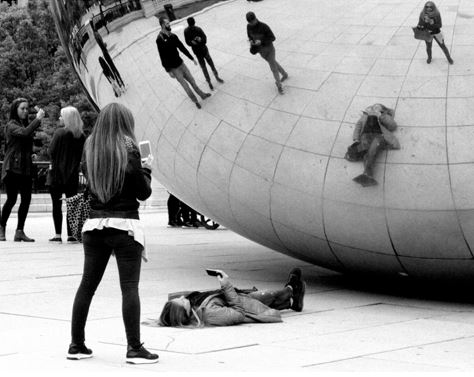 The act of breaking down subject matter reflects Robert's educational and professional career as a trained scientist and businessman where detailed and structured analysis is a core part of the scientific method.  Further evidence of this can be seen with his endless challenge to isolate visual elements, such as composition, form, shape, texture, colour, pattern, perspective and time. 
 
The photographs are an extraction from previous projects by the photographer and are all presented in black and white format.  They are printed digitally using pigment inks on baryta coated paper for archival permanence. 
Exhibition runs 12 - 15 June, Wednesday - Saturday 11am - 6pm.  Free admission.