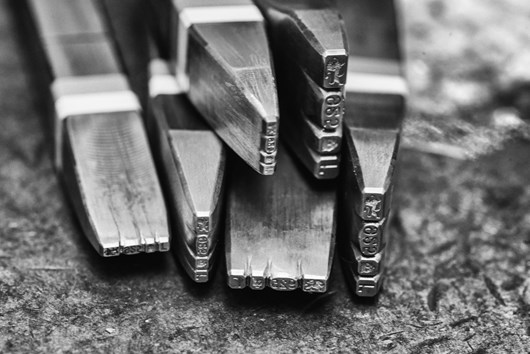 A new pound coin entered circulation on 28 March.  The Royal Mint is producing 1.5 billion of the new coins.
The coin, based on the old threepenny bit which went out of circulation in 1971, was one of the 35,000 scrutinised at this year's Trial of the Pyx.  
The purpose of the annual trial is to check that UK coins produced at The Royal Mint are within the statutory limits for metallic composition, weight and size.
We are proud to assay (test for correct metallic composition, size and weight) and measure the coins using the standard Trial Plates, provided by the National Measurement and Regulation Office.