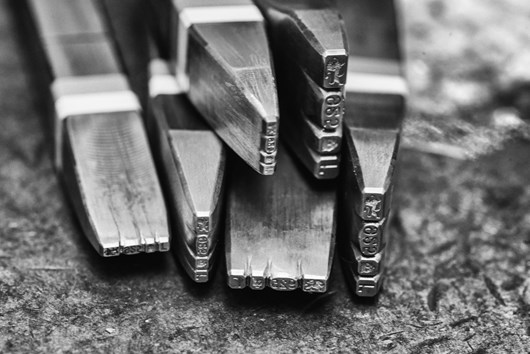 The Goldsmiths' Company Assay Office is committed to providing a premium quality hallmark and a premium quality service to match.  Last year we introduced the simplest pricing method in UK Hallmarking to date.  We merged categories and services to produce a range of straightforward unit prices depending on the number of articles submitted at a time when transparency in our trade was essential. 
This year, we are not increasing the price of our core hallmarking services.  From 1 April 2016 prices will increase for laser engraving (lettering, logos, signatures, and numbering), Special Assay services, and Laboratory Services. There will also be a slight rise in the cost of our 1-hour hallmarking service for up to five items of the same metal and fineness.  All costs remain competitive, and we encourage you to take advantage of our broad range of services.  By using them and the London hallmark you form part of our trade's legacy, and support its permanence.
In addition to simplifying the price list and providing you with easier to understand invoices, we will be launching a new website later this year to further ease your interaction with us.  
The new price list will come into force on 1 April 2016 and can be viewed on our website 
May we take this opportunity to wish you a successful and profitable 2016 and to thank you for your continued business. We look forward to continuing to fulfil your hallmarking needs for many years to come.