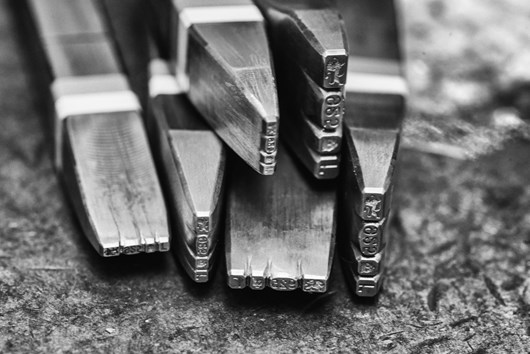 A press release by The British Hallmarking Council: 
You think the Awards are all over – well not quite!  
As the last glittering Jewellery industry Awards ceremony of the year fades into folklore there is still one important Award open to entries.
There is just a week left to submit applications for the HALO (Hallmarking Awareness & learning Online) Award which closes on Friday September 29th.
If your business has gone above and beyond to make your customers aware of the importance of hallmarking this year then why not apply? 
The HALO Award is the product of a partnership between the British Hallmarking Council (BHC) and the National Association of Jewellers (NAJ) to recognise excellence in the promotion of Hallmarking online.  All jewellers are welcome to enter.
There has been a positive response to the Award in its second year and the judging panel are looking forward to assessing the entries.  The members of the panel relate to the industry from a range of perspectives, offering a balanced view of all applications.   Chair of the judges, author and journalist Rachael Taylor is joined by Sheffield Assay Master, Ashley Carson, the King's Assay Master, NAJ chair and valuer, Heather Callaway, Author, Jewellery expert and Goldsmiths Company Trade Warden, Joanna Hardy and the National Coordinator for Scottish Trading Standards, Ken Daly.
The judges are looking for evidence of positive digital marketing and communication surrounding hallmarking online. This could include links to hallmarking information or mentions of the hallmark in product listings and descriptions. Integrating hallmarking information within the customer's online journey and clear explanations relating to precious metal terminology such as carats and fineness are all important.
The number of winners is at the discretion of the judges and the Award will be presented at the annual Benevolent Society Ball which is to be held at the prestigious Grand Hotel in Birmingham on 7th December. 
Entering the HALO Award 2023 is simple and there is still time to submit a winning application before Friday 29th September. Any business which includes prominent customer facing information relating to the hallmark should consider entering. Social media, website pages and general publicity are all relevant. Evidence of these can be included by online links, downloads, screenshots or physical material.
More information and online application forms can be found at www.naj.co.uk/halo