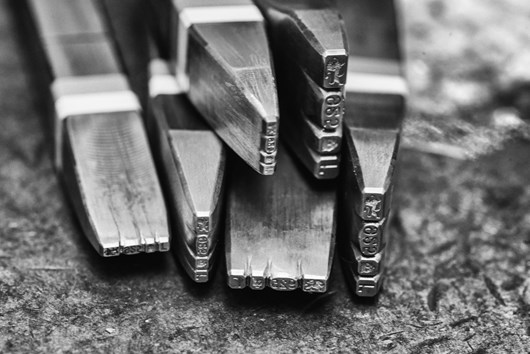 We are pleased to announce that from today, Monday 18 May, we will be accepting the submission of packets (both at the counter and via the post) for Hallmarking at the Hall, and Heathrow, as part of the partial reopening of both sites.
 
However, our turnaround times will be affected by the safety measures put in place, which include a significantly reduced staffing level to allow for social distancing. This means that you will receive your completed packet later than normal.  Therefore, we are adjusting our services as follows to allow us to fulfil our legal requirements
Services at the Hall:
Reduced Counter opening hours of 10am - 1pm, Monday - Friday
Card only payments at the counter, with online payment preferable.
No priority services – standard service only on a first come first served basis.
No moderate or complex laser engraving* – this is not a necessity in the current climate, but Simple engraving is just that so can continue.
Complex and Moderate Bespoke Display Hallmarks will take longer* – a smaller hallmark is quicker to apply and fulfils the legal requirement to sell your items. Having a larger hallmark takes longer When requesting your style of hallmark please take this into account.
No incoming calls – Please email customerservice@assayofficelondon.co.uk with any queries and we will respond within 24 hours.
New Sponsor's Mark Registrations remain suspended.
We will not be able to give any time-frame on completion of packets. Standard service is usually 5 days and packets may take longer. Please sign up to the automated emails in your online account to receive notification of when your packet is ready.
 
Please follow the guidelines below to make the service quicker for everyone.

Submit online – It allows us to provide you with a quicker service
Make sure your instructions are clear to enable us to provide you with an efficient service and reduce the need for follow-up calls. Please indicate where you would like us to hallmark but bear in mind the limitations of what you are requesting.
Make sure all items conform to the Hallmarking Act to prevent more intense scrutiny of the items in the Complex Sampling* process.
 
*Terms of service can be found in the glossary section of the Pricelist.
 
Please do not submit items to us - if you or someone you have had contact with has had symptoms of COVID-19. If this is the case we would also ask that you do not travel to visit the Hall for up to 2 weeks.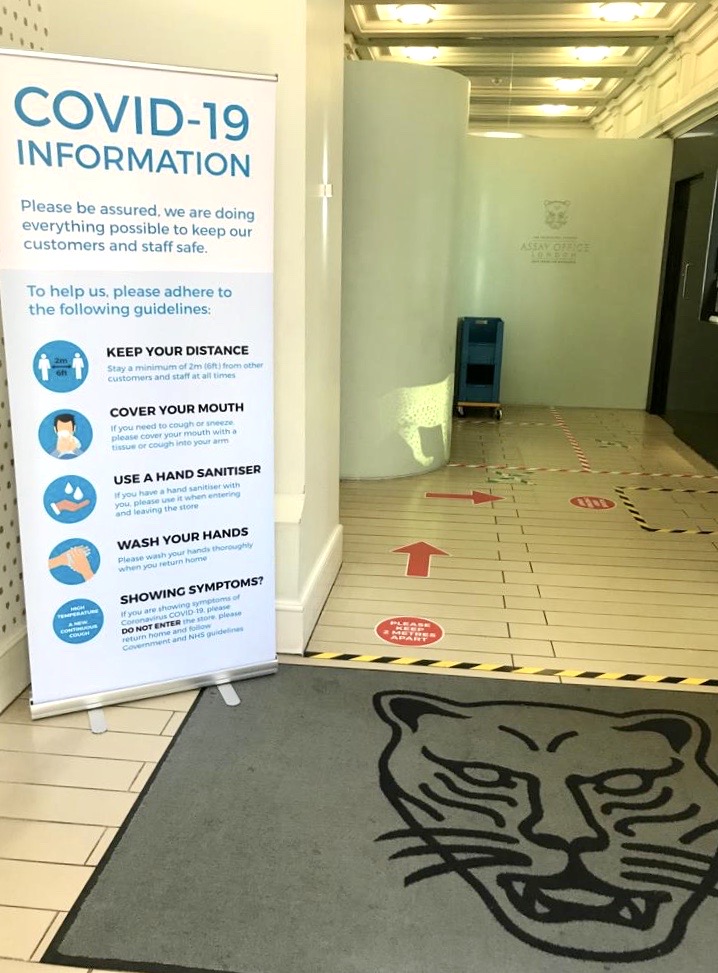 We are doing our utmost to give the best service possible whilst making the production environment in the home of hallmarking, the Grade I listed building of Goldsmiths' Hall, COVID safe.
We would appreciate your understanding during this difficult time whilst we continually improve as, and when, we can.  If you come to the Hall you will be asked to observe social distancing.
 
We are evaluating the situation at our Greville Street office and plan to open as soon as we can operate safely.
We wish all our customers the best of health for their colleagues and family now, and in the future.