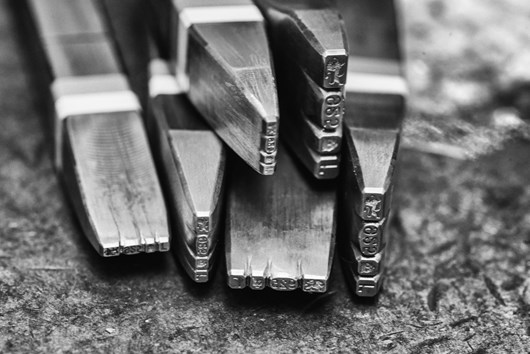 Multi award-winning father and son duo Philip and James Kydd of Philip Kydd Ltd, both Freeman of the Goldsmiths' Company, are set to make the world's most expensive piggy bank – an 18-carat gold handmade design costing £100,000, as part of a range of piggy banks called 'Minty'. We spoke to Philip, a silversmith for over 40 years and a member of the Goldsmiths' Company since 1996, from his workshop in Barrow Gurney, near Bristol, about how Minty was created and running a family business. 
"My son and I were very much working as a team on this project and thoroughly enjoyed the challenges we faced to produce an end product we are sure customers will cherish," Philip says. "It is wonderful to see something that was made by father and son being sold by The Royal Mint."
Once finished, 'Minty' was sent to the Goldsmiths' Company Assay Office for hallmarking.
Read the story here