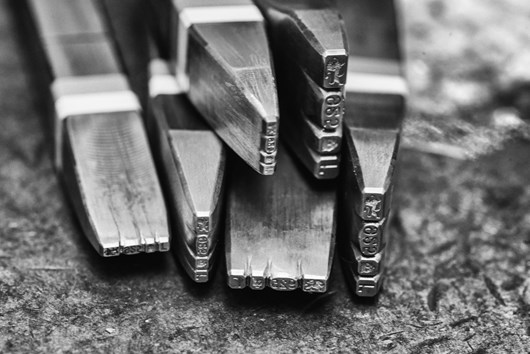 New Goldsmiths' Company Clerk, Sir David Reddaway, along with Neil Carson, Chairman of the Assay Office Management Board, and Michael Wainwright, Boodles Managing Director paid their first visits to the Heathrow office this month. 
All were impressed with the state of the art equipment there which is conducive to the high production efficiencies and high quality of hallmarking at Heathrow, and the unity of the team.
Mr Wainwright presented 1 year service awards to Betty Harrison (facilitating), Mithi Rana (press marking), and Arnold Redwood (laser marking). He will succeed Timothy Schroder as Prime Warden of the Goldsmiths' Company in May 2016. 
Top image: (L-R) Mithi and Betty with their awards
Bottom image: Michael presenting the award to Arnold.