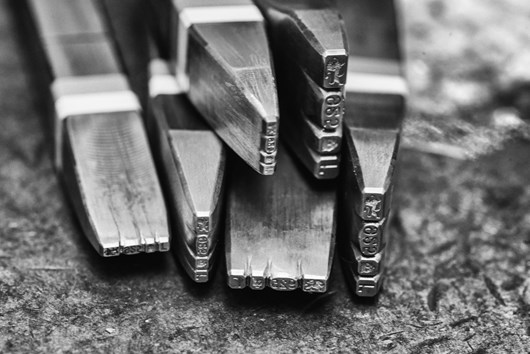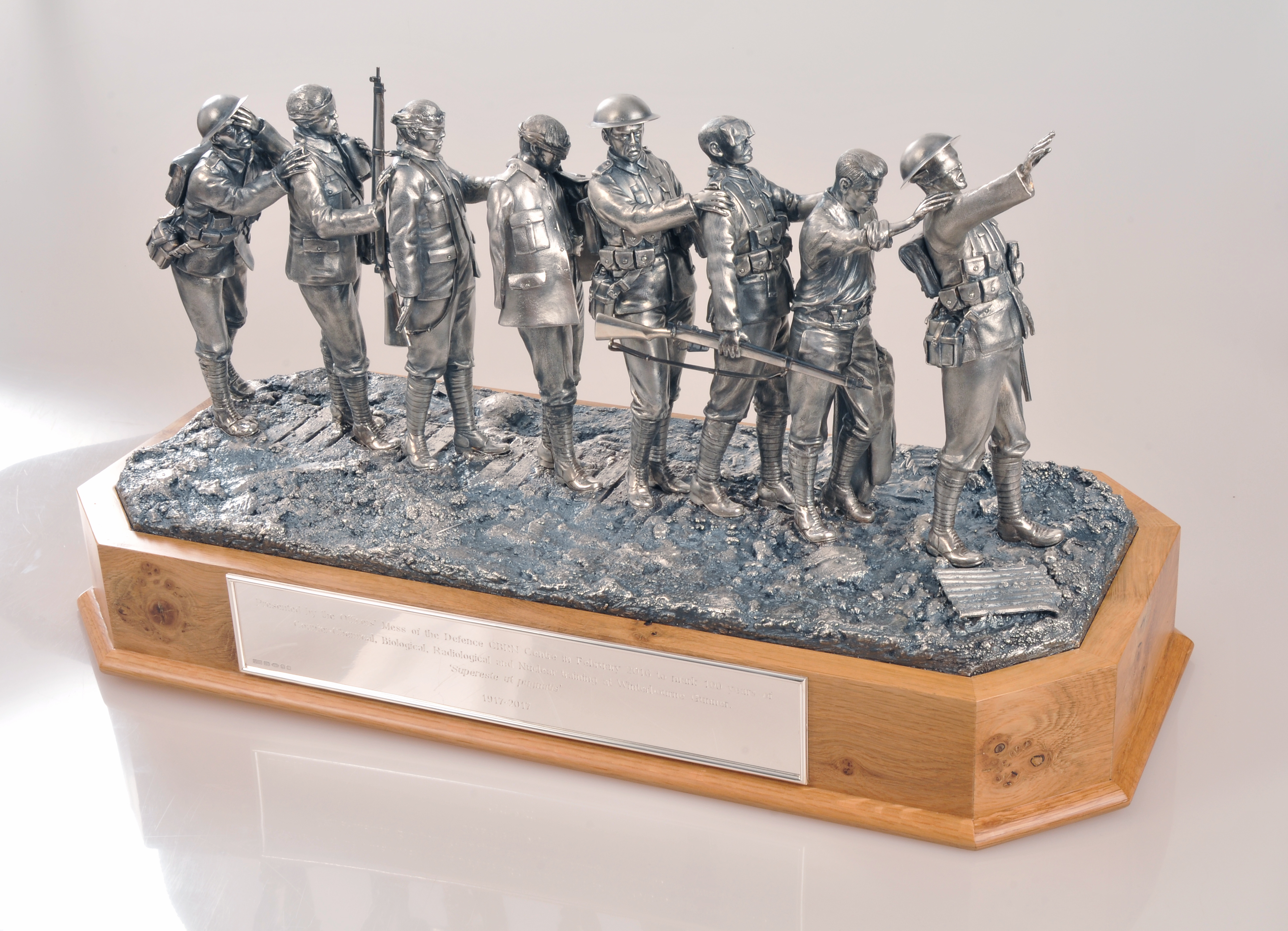 Silversmith Steve Ottewill visited Goldsmiths' Hall for a private hallmarking session. Specialist hand marker Robert Grant marked a miniature troop of soldiers for a piece called 'Blind Leading the Blind' designed and made by Ottewill, and commissioned by the Defence Chemical Biological Radioactive and Nuclear Centre (DCBRNC).
The piece was commissioned in remembrance of the First World War gas victims as it is the 100th anniversary of the first use of gas warfare. The piece needed to reflect the horrific circumstances of this war and portray the reality of it whilst giving hope as there were survivors who lived on through the campaign.
Each of the silver soldiers depicted is wounded or has been blinded in conflict and is leading another to safety.
DCBRNC was set up as a result of this war and now is the worldwide training centre for the survival against these attacks. The centrepiece is to be presented to the regiment as a true fitting reminder of their work and remember those who have fought before.
The design work, woodwork and silversmithing including polishing were done at the Ottewill workshop, and Gavin Haselup, a former employee of the business did the modelling. Indeed, Gavin Haselup won a gold award for the wax model for the piece at the recent Goldsmiths Craft and Design Council awards.